Kia has released a few new teasers of its electric concept car that will debut next week at the Geneva Motor Show. The four-door electric concept car takes a more emotional stance with a design that is intended to get your "pulse racing."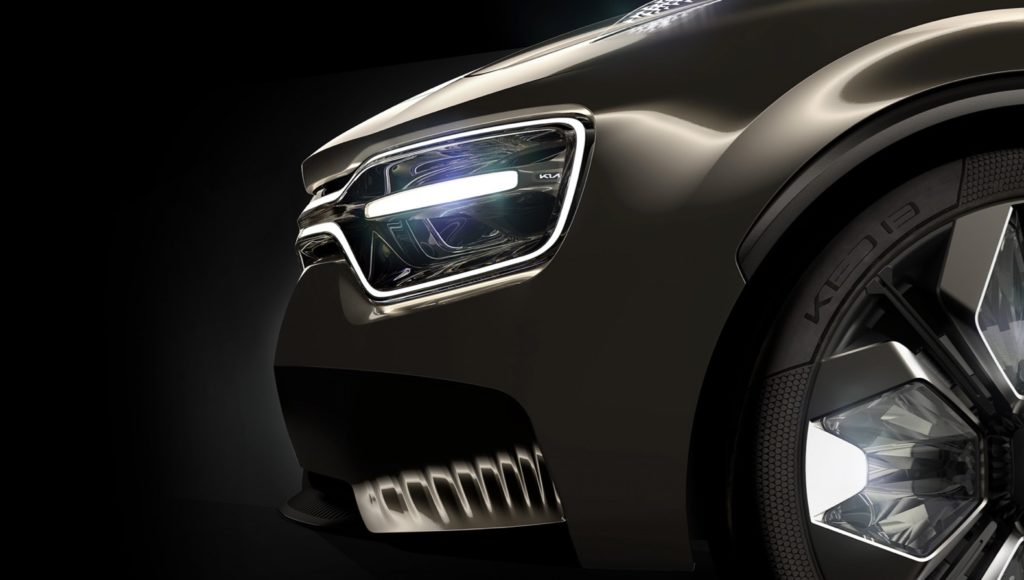 "Automotive design is about capturing the heart and making it beat that bit faster for that bit longer. We believe that there's absolutely no reason why that should change simply because the car is powered by electricity," says Gregory Guillaume, Vice President of Design for Kia Motors Europe.
According to Kia, its new electric concept car combines the best elements of an SUV, sleek sedan and spacious crossover. At the front the concept features a new interpretation of the "tiger nose" grille with an illuminated "tiger mask'"that encircles the headlights.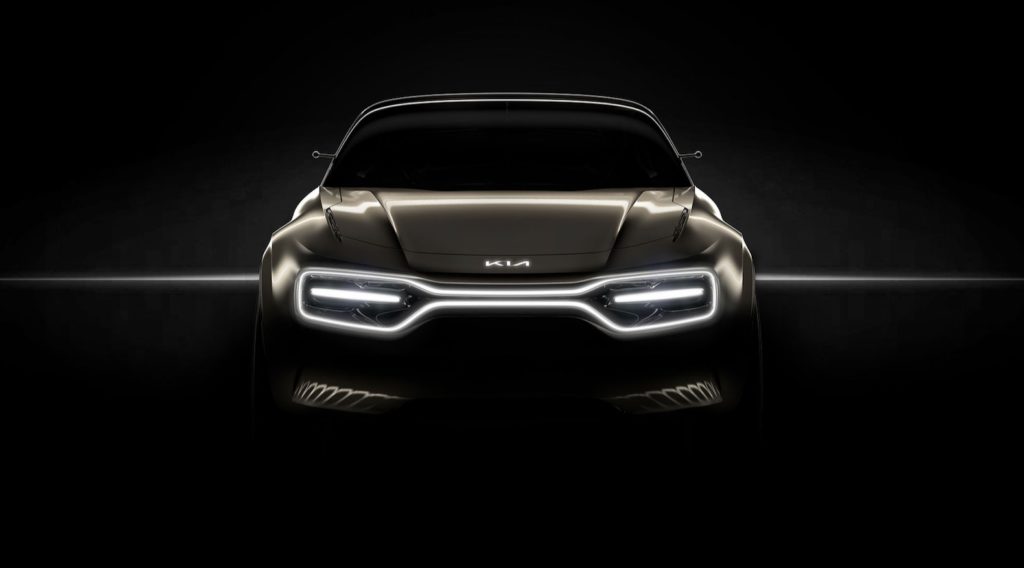 A single sheet of glass is used for the windshield and roof to create a vast sky-window. Inside the dashboard features 21 individual ultra high-resolution screens.
"I believe that our unorthodox approach to electrification fired our collective imagination," says Guillaume. "It enabled us to envisage a future where engaging and dynamic cars like this were an integral part of our transport requirements. And its message is clear," says Guillaume "It's time to free your imagination, to stop wondering and to start driving!"
Kia will officially unveil its new electric concept car on March 5.