Kia's latest concept, the Imagine by Kia electric concept car, which has debuted today at the 2019 Geneva Motor Show.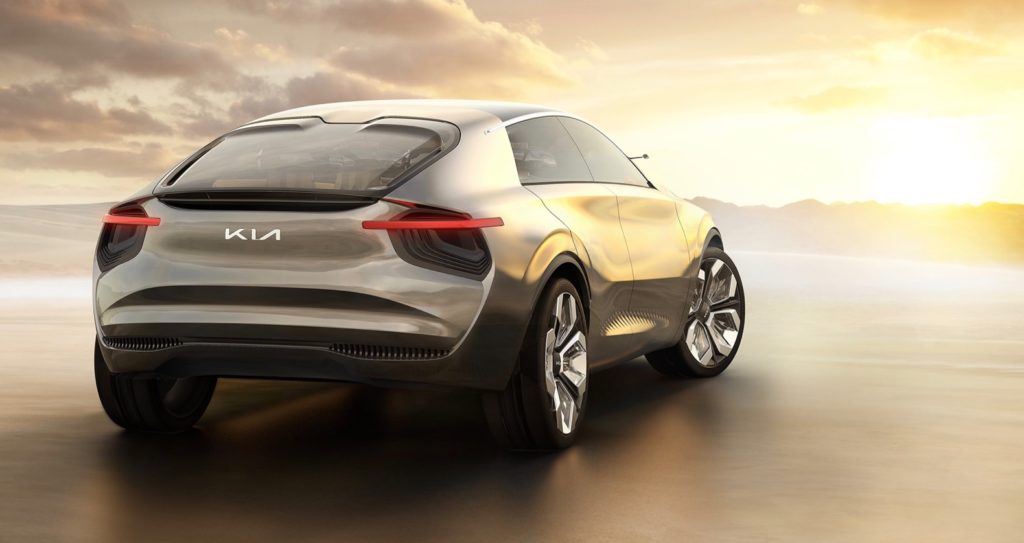 "Automotive design is about capturing the heart and making it beat that bit faster for that bit longer. We believe that there's absolutely no reason why that should change simply because the car is electric," says Gregory Guillaume, Vice President of Design for Kia Motors Europe. "That's why our all-electric concept is designed to not only get your pulse racing, but to also signpost our holistic and emotional approach to electrification."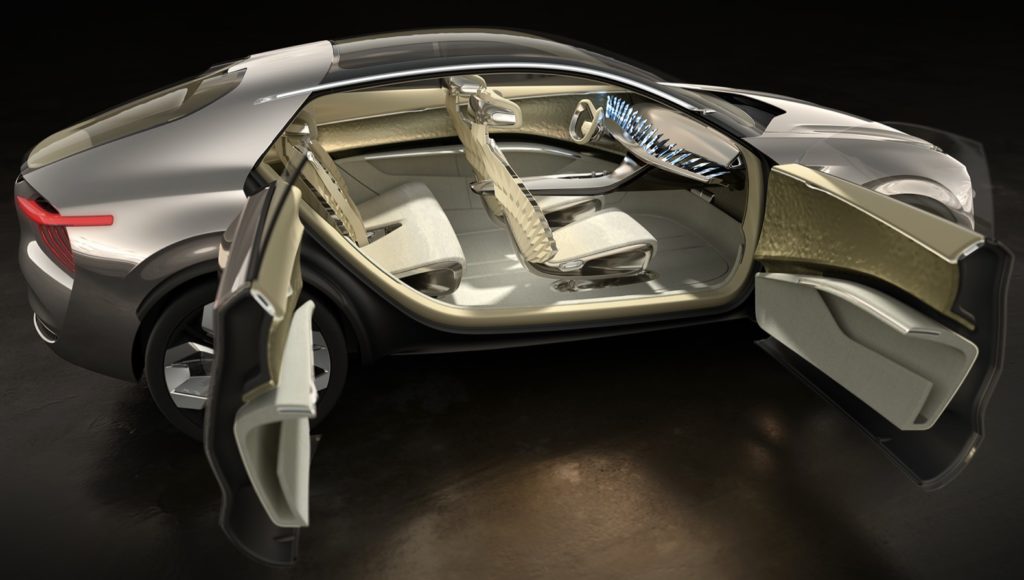 The Imagine by Kia concept is the first fully four door electric concept car, which is based on an entirely new electric platform. Kia says that the concept is powered by a low-mounted, induction-charged battery pack that powers a compact drivetrain.
"It's a large C-segment car – the vehicle size that's incredibly popular in Europe – but the only things it holds on to are Kia's brand values," explains Guillaume. "It hints at something familiar, but is something entirely new. I think of it as a category-buster, and a disruptor – it's familiar and understood but at the same time progressive and new."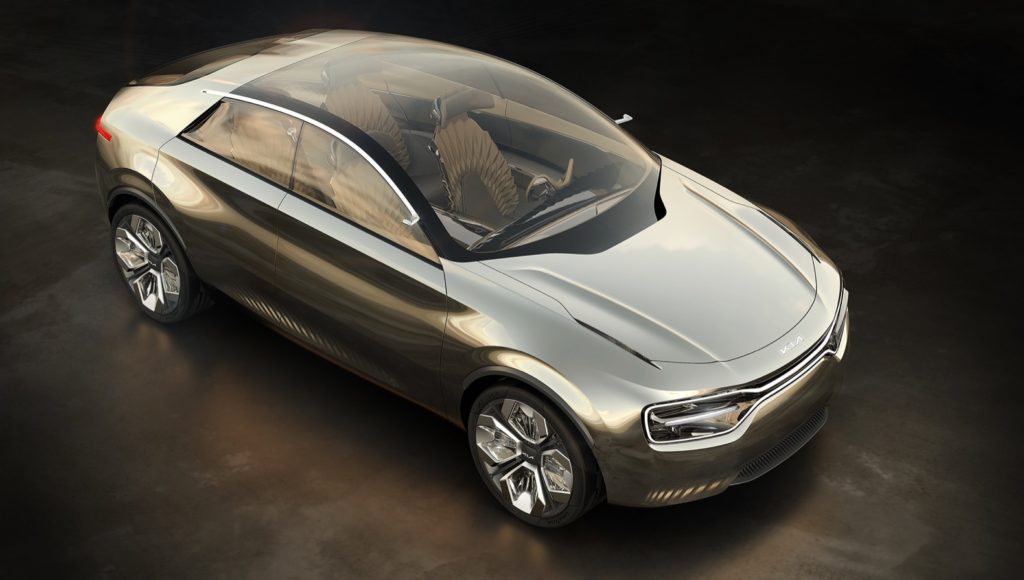 At the front the Imagine by Kia concept features a new interpretation of Kia's 'tiger nose' grille with a new illuminated 'tiger mask' that encircles the LED headlights.
"The inspiration for the 'tiger mask' was to create the look and feel of the headlamps being suspended within a transparent block of glass," explains Guillaume. "This identifiable lighting signature could potentially be deployed as a unifying design element across Kia's future electric vehicle range."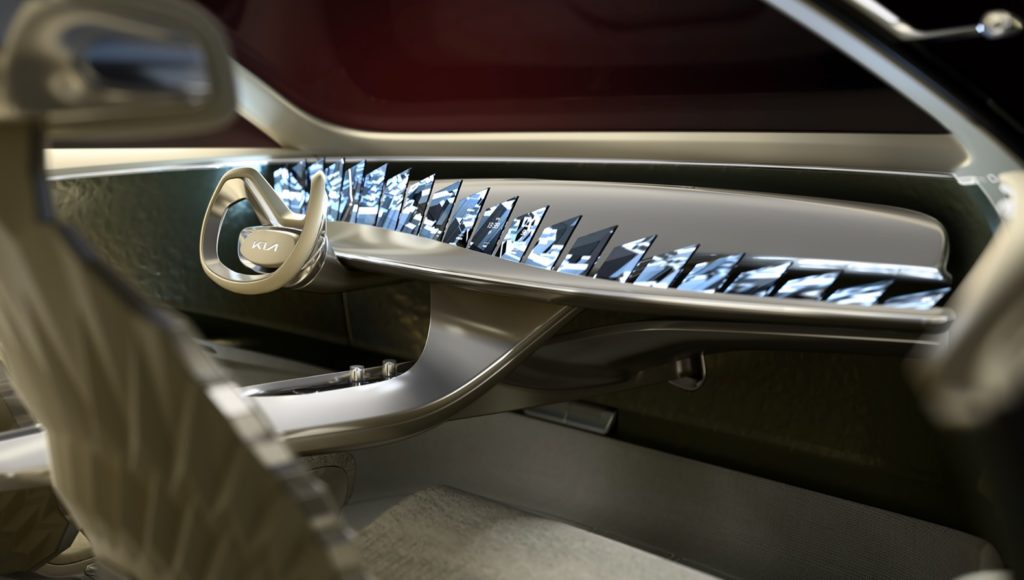 The concept also features a single sheet of glass that flows from the windshield and over the cabin before tapering into a double-bubble over the rear passenger compartment. Inside 21 individual ultra high-resolution screens curve across the top of the dashboard. "These 21 incredibly thin screens are a humorous and irreverent riposte to the on-going competition between some automotive manufacturers to see who can produce the car with the biggest screen," stated Ralph Kluge, Kia Motors Europe's general manager of interior design.
"We imagined a future where engaging and dynamic cars like this were an integral part of our transport requirements. So it will come as no surprise then that we have named our new concept 'Imagine by Kia'. And its message is clear," says Guillaume. "It's time to free your imagination, to stop wondering and to start driving!"