Hyundai is about to introduce it first pickup truck, the 2022 Santa Cruz. The EPA has announced the fuel economy specs for the Santa Cruz.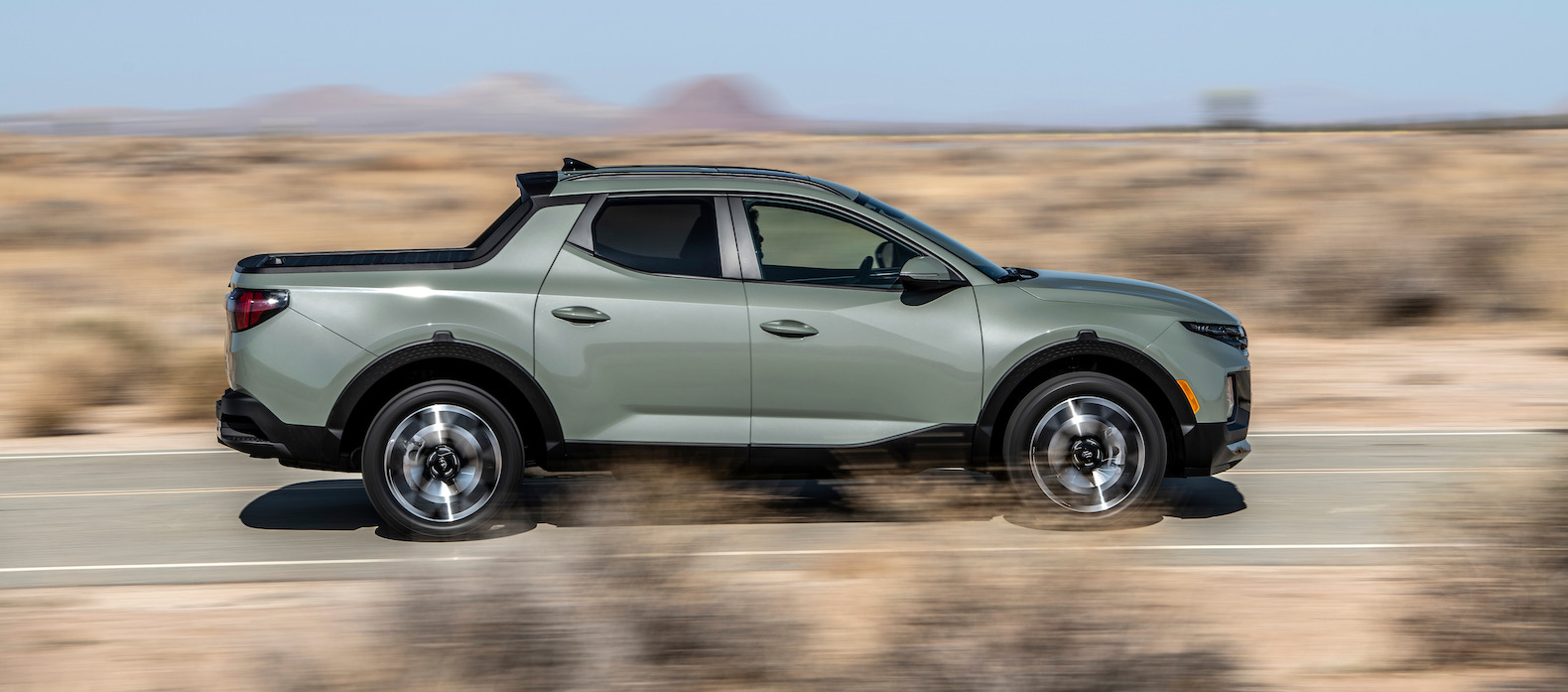 The most efficient version, is the naturally-aspirated 2.5-liter four-cylinder, which is rated at 21 mpg city, 27 mpg highway, 23 mpg combined if you opt for all-wheel drive. The front-wheel drive version is rated at 21/26/23. The good news is that the turbocharged 2.5-liter is almost just as efficient as the non-turbo with its 19/27/22 mpg rating. The turbo comes standard with all-wheel drive.
We'll have to see how these specs compare to its closest rival, the 2022 Ford Maverick.
The 2022 Hyundai Santa Cruz is scheduled to arrive this summer.