Hyundai has released a few teaser photos of the updated 2022 Hyundai Kona, but the bigger news is that Hyundai has officially announced the sportier Kona N Line is coming.
The teasers reveal that the 2022 Kona will have a sleeker face with new LED lights. Hyundai says that the new Kona "gets a wider stance and a shark-inspired nose that gives the model a sleeker look." There's also a new front skid plat and bumper that "add to its armored appearance."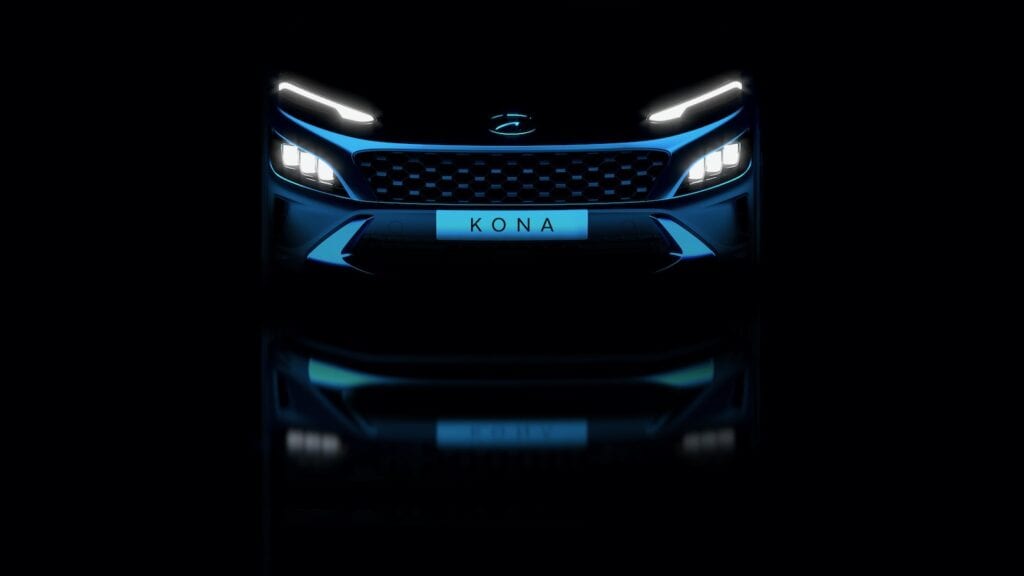 We don't have the specs for the Kona N Line, but Hyundai says that it will have "more aerodynamic design with low-set air intake and more aggressive front bumper, complemented by corner fins and lean crease lines." It is expected that the Kona N Line will get a slight performance increase over the current turbocharged 1.6-liter four-cylinder and some chassis updates to make it feel sportier on the road.
We'll also have to wait and see if the Kona Electric is getting a facelift as well.
Hyundai will reveal the new Kona and Kona N Line in the next few weeks.