It's been four years since Hyundai unveiled the Santa Cruz pickup and although we're still waiting for Hyundai to confirm its arrival date, we do have a bit more info about it. The latest news is that the when the Santa Cruz does enter production, it won't look like the concept.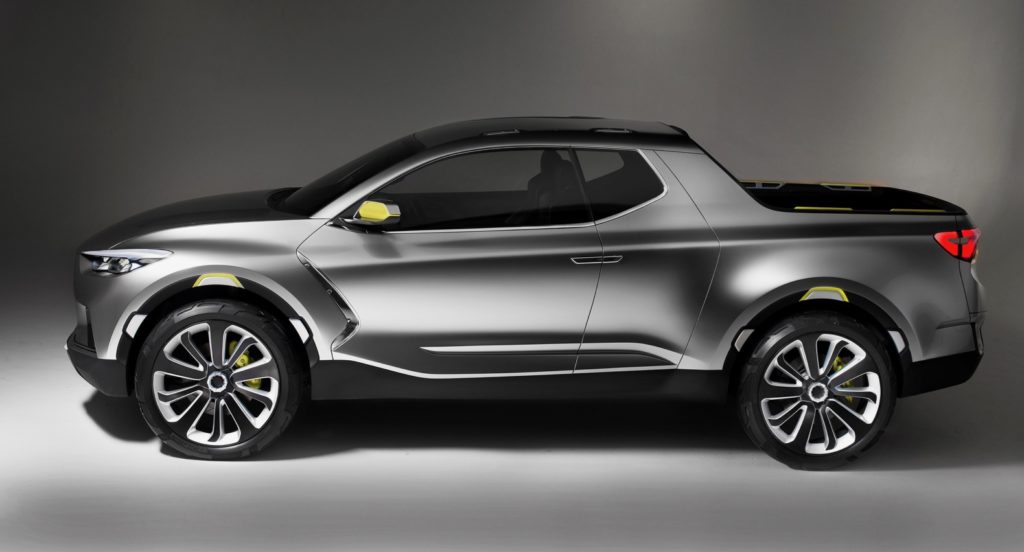 Motor Trend recently spoke to SangYup Lee, head of the Hyundai Global Design Center in Namyang, Korea who revealed that the Santa Cruz compact truck's design will differ from the concept. Since the Santa Cruz concept debuted in 2015, Hyundai has decided to ditch the Russian doll styling theme of its current models, in order to add some excitement to its lineup.
When asked about the final design of the Santa Cruz, Lee stated that it, "will be a lot more distinctive" and have "a lot more character," than the concept. The Santa Cruz will still be a crossover pickup truck, like the concept , "but the look of it is a lot more progressive."
The Hyundai Santa Cruz is expected to share its platform with the Tucson, but Hyundai has yet to announce an official date when it will arrive. The latest reports claim that it could arrive in 2020.
Lee also gave some hints about what we can expect with the next-generation Sonata, which will be a "head-turner." The 2020 Hyundai Sonata will debut in April at the New York Auto Show.
Source: Motor Trend