Hyundai and Kia have announced a new partnership with Rimac, which will see the three companies team up to develop high performance electric cars.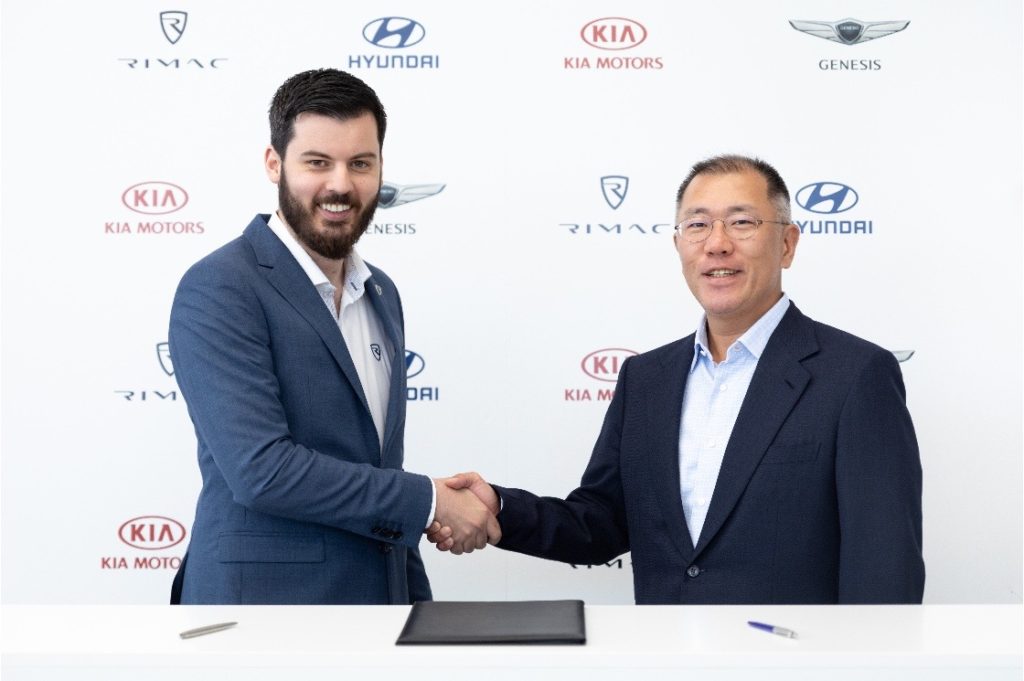 Hyundai is investing $72 million and Kia is investing $18 million in Rimac to form the partnership. According to the deal, Hyundai, Kia and Rimac will work together to develop prototypes for an electric version of Hyundai N's midship sports concept car and a high-performance fuel cell electric vehicle.
Hyundai has been hinting at a high performance "midship sports car" since the debut of the Veloster midship concept in 2014 and the RM15 concept that debuted in 2015.
"We want to build high-performance vehicles that are not only fast and powerful but also meet the highest expectations of our customers as the car of their dreams," said Thomas Schemera, Executive Vice President and Head of Hyundai Motor Group's Product Division. "Our goal is to popularize electric vehicles and to create social value through world-class technology and innovation in performance."