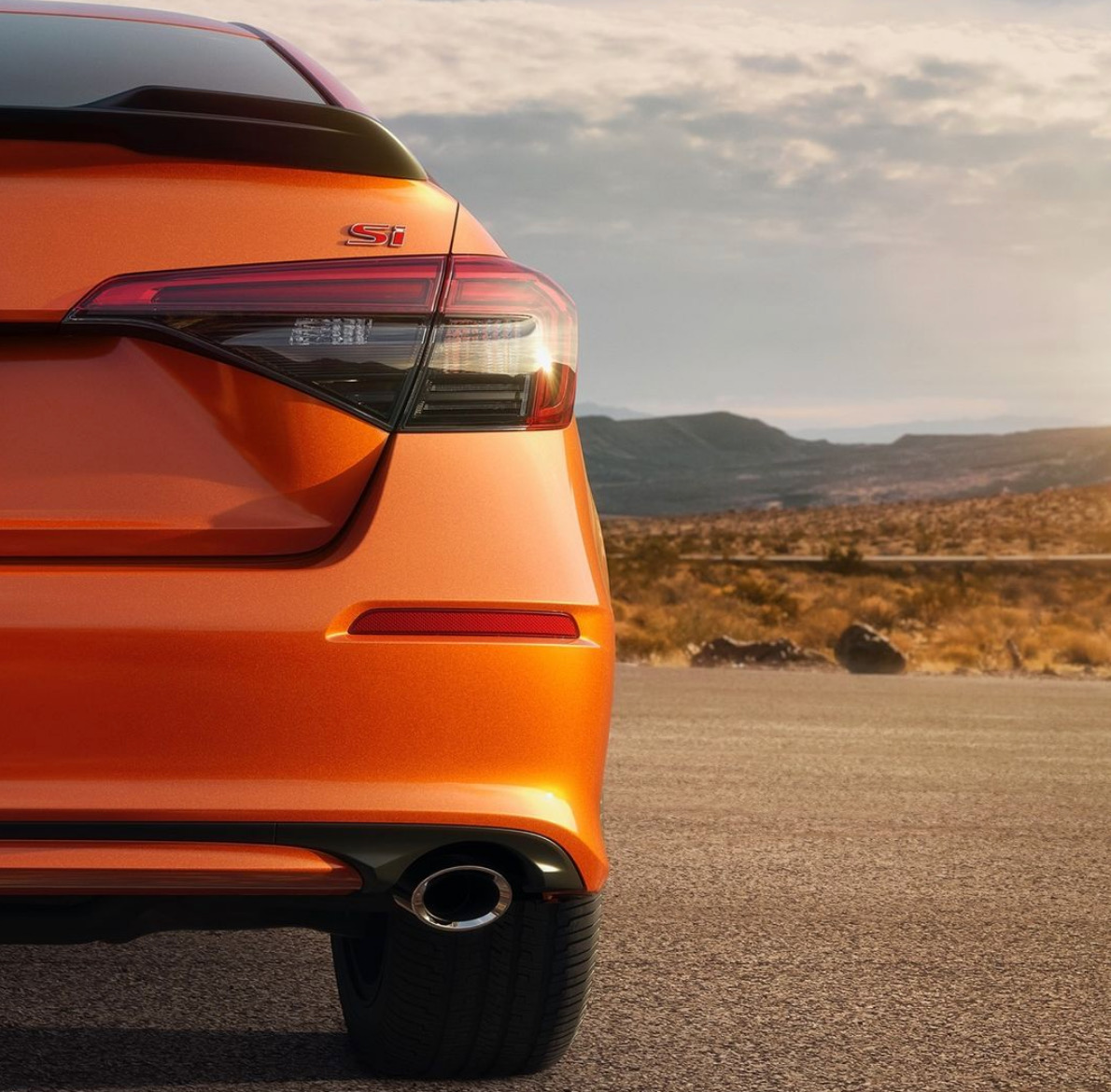 Honda has released a new teaser of the 2022 Honda Civic Si, which is going to officially debut on October 19.
This latest teaser gives us a preview of the rear of the new Civic Si, which gets a new spoiler and dual exhaust to give it a sportier look than the standard sedan. Other teasers have revealed that it will also have a slightly more aggressive face as well.
We still don't know what upgrades it's getting under the hood, but it's expected that the new Civic Si will get a reworked version of the current 1.5-liter turbocharged four-cylinder engine. The Civic Si will also arrive with a six-speed manual transmission.
If you're wondering if a Civic Si hatchback is in the works, you'll probably be disappointed to hear that it will only have offered as a sedan. The Civic Type R will continue as the sportier version of the hatchback.