Honda currently offers a suite of driver-assist technology, called Honda Sensing, but now it's planning some big upgrades. Honda has announced plans to introduce a new suite of technologies, which will be housed under the Sensing 360 system.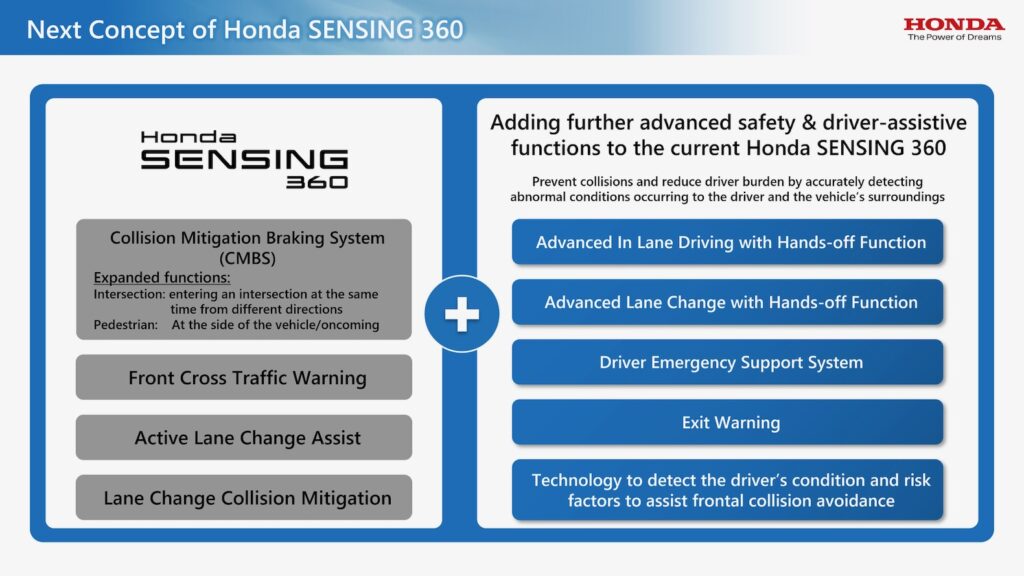 The next-generation Sensing 360 system will arrive in China in 2024 and the US in the second half of the decade before it becomes standard on all models by 2030.
In April 2021, Honda CEO Toshihiro Mibe announced a goal for Honda to achieve a level of zero traffic collision fatalities involving a Honda vehicle by 2050. The new Sensing 360 technology increases the sensor range around the vehicle and it also can detect abnormal conditions occurring to the driver and the vehicle's surroundings. The system can bring the vehicle to a stop if a driver is unresponsive when it's in hands-free driving mode. The vehicle will try to alert the driver with warnings, flash its lights and honk the horn, while slowly stopping the vehicle in its lane.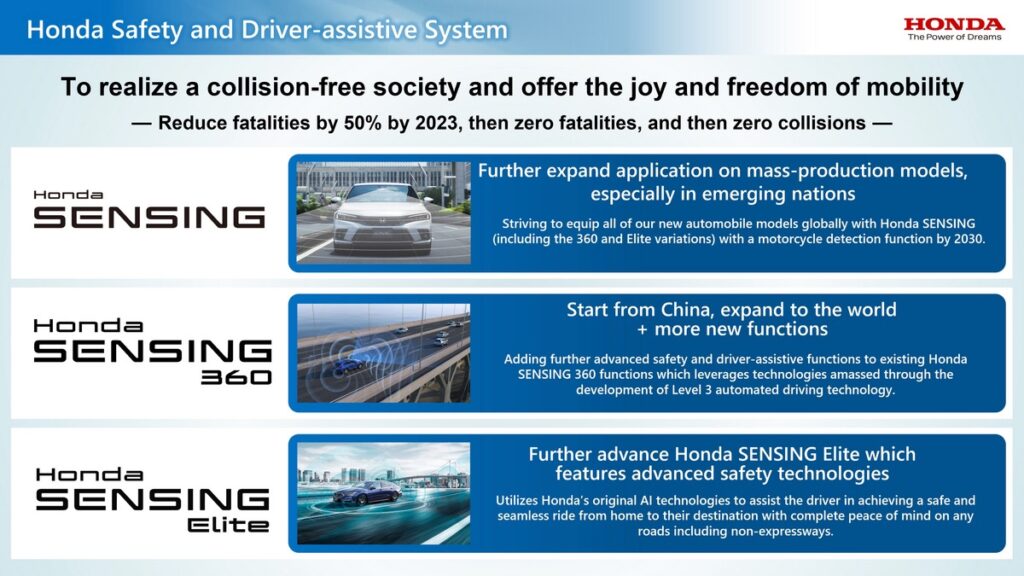 Honda is also working next-generation Sensing Elite technology that will use artificial intelligence (AI) for hands-free driving and to assist the driver by automatically parking in and driving out of a garage.