Porsche is putting the finishing touches on the third generation of the Panamera before its world premiere at the Icons of Porsche Festival in Dubai on November 24. The four-door family car is seeing a number of upgrades from the current model.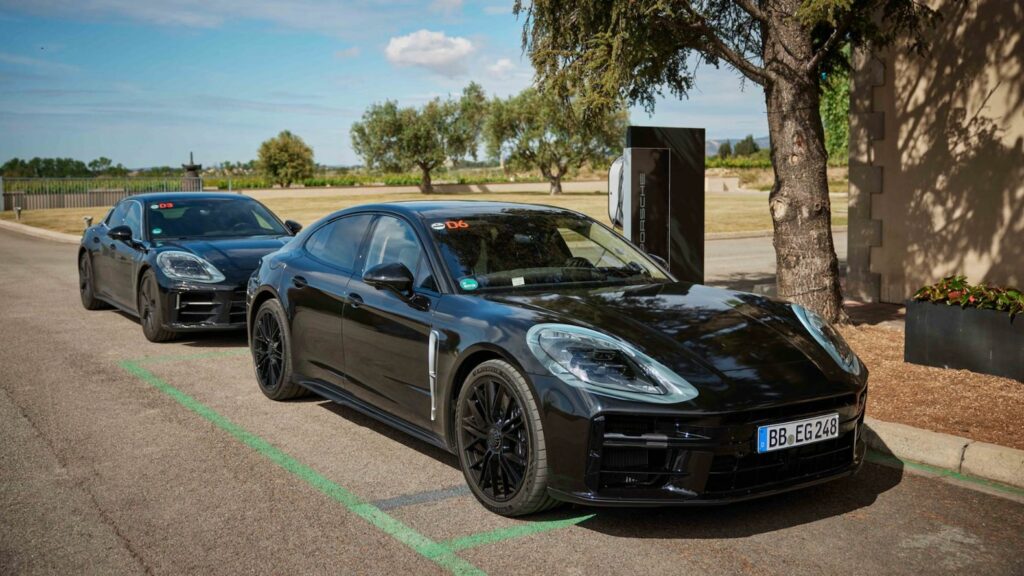 Porsche says that most of the revisions center around the Panamera's driveline, including a new Porsche dual clutch transmission and new semi-active chassis with two-valve shock absorbers. 
"With the active chassis we are setting new standards. We could feel this on every meter of our test drives – very comfortable on the cobblestones in Barcelona harbor, and highly dynamic and agile on the winding country roads outside the city," says Thomas Friemuth, head of the Panamera line.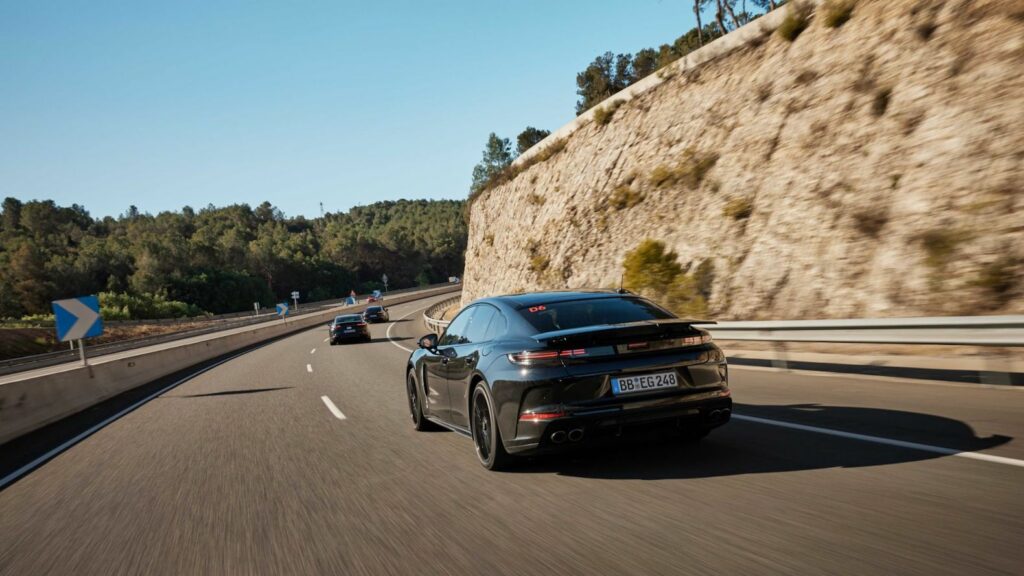 The next Porsche Panamera will be offered in four E-Hybrid models, with the company hinting that the additional hybrid would be a high-performance model. The automaker currently offers three Panamera hybrids, the 455-hp 4 E-Hybrid, the 552-hp 4S E-Hybrid and the 690-hp Turbo S E-Hybrid. Depending on model, reaching 60 mph currently takes anywhere from 3.2-to-4.4 seconds according to Porsche. So, while details are few, we do know the new Panameras will be faster.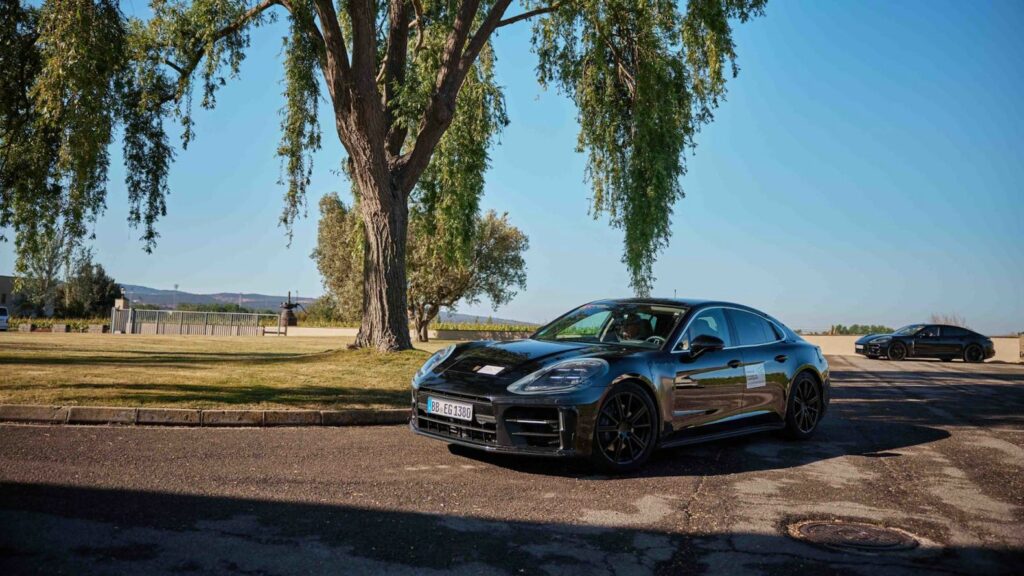 "We are increasing the electrical performance of the Panamera in all E-Hybrid models with regard to driving dynamics and the important disciplines of electric range and charging speed," says Friemuth. "During our tests, we're driving up to 70 per cent further purely on electric power than we did in its predecessor."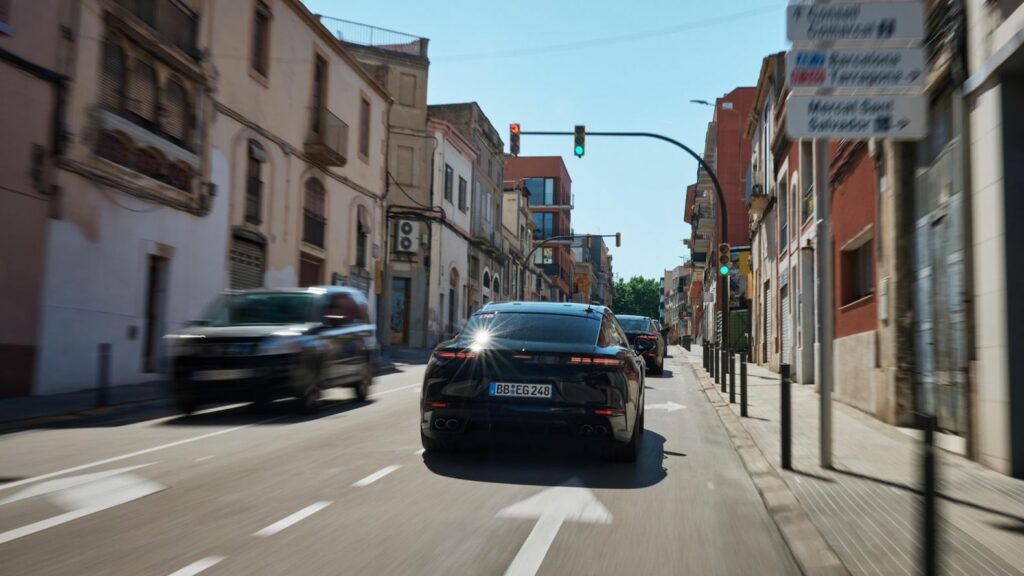 By creating a stronger, more potent electric motor and fully incorporating it into the new dual clutch transmission housing, Porsche was able to generate more power. And the motor weighs less while offering better drivetrain and recovery performance characteristics than its predecessor, the company says. Power comes from a larger 25.9 kWh high-voltage battery with a 25.9-kWh capacity, accompanied by an 11-kW on-board charger that reduces recharging time.
The Panamera is seeing its final shakedown around Barcelona following tests on four continents, including the U.S., where the engine-cooling system and the air conditioning were checked.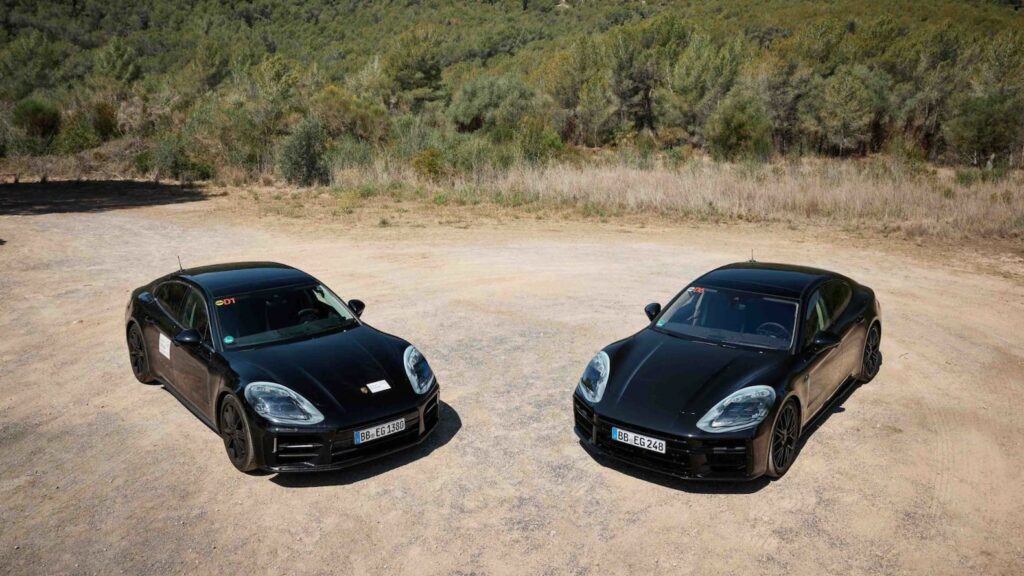 "I'm delighted with the progress we have made with electrification," said Arno Bögl, project manager for the drivetrain in the Panamera product line. "The integration and combination of two drive systems in the Panamera works absolutely seamlessly and harmoniously."
We'll find out soon enough.