Overlanding, which is a combination of camping and off-roading, is becoming more popular lately. Several automakers have taken notice, by unveiling more off-road ready concepts and now GMC is joining the trend with the Canyon AT4 Ovrlandx concept.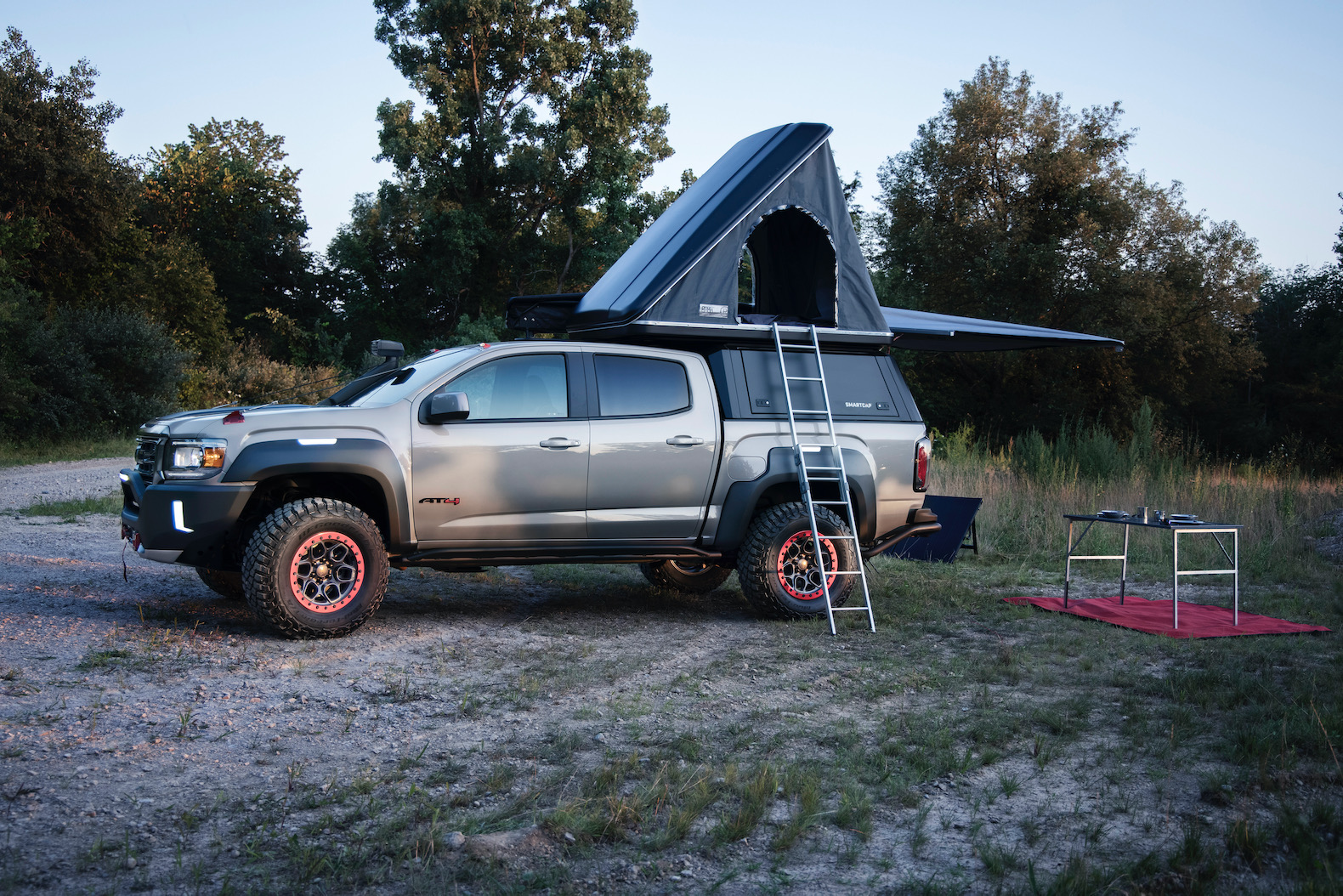 "We wanted to showcase GMC Canyon with this concept and punctuate GMC's commitment to premium, off-road capable vehicles. Consumer reaction to this concept's design will help us further serve the growing market of buyers leading authentic outdoor lifestyles," said Buick and GMC Global Vice President Duncan Aldred.
The Canyon AT4 Ovrlandx concept builds on the Canyon AT4 with its cast-iron control arms, heavy-duty front bumper, rocker panel protector and extra underbody coverage. It also gets a lifted suspension and 33-inch BFGoodrich KM3 Mud-Terrain tires on 17-inch AEV Crestone wheels, that provide 10.0-inches of ground clearance and a 27.7-degree approach angle.
Under the hood, the Canyon AT4 Overlandx concept is powered a the 3.6-liter V6 engine and an eight-speed automatic transmission.
For overlanding fans, the concept gets a roof-mounted tent, jerry cans for gasoline and water, a cooler and kitchenette, a solar panel and traction boards.
The concept is being shown off at the Overland Expo Mountain West 2021.