The 2021 GMC Yukon AT4 is currently only available with a 5.3-liter V8, but according to GM Authority, the 2022 Yukon AT4 will be available with the 6.2-liter L87 V8 engine.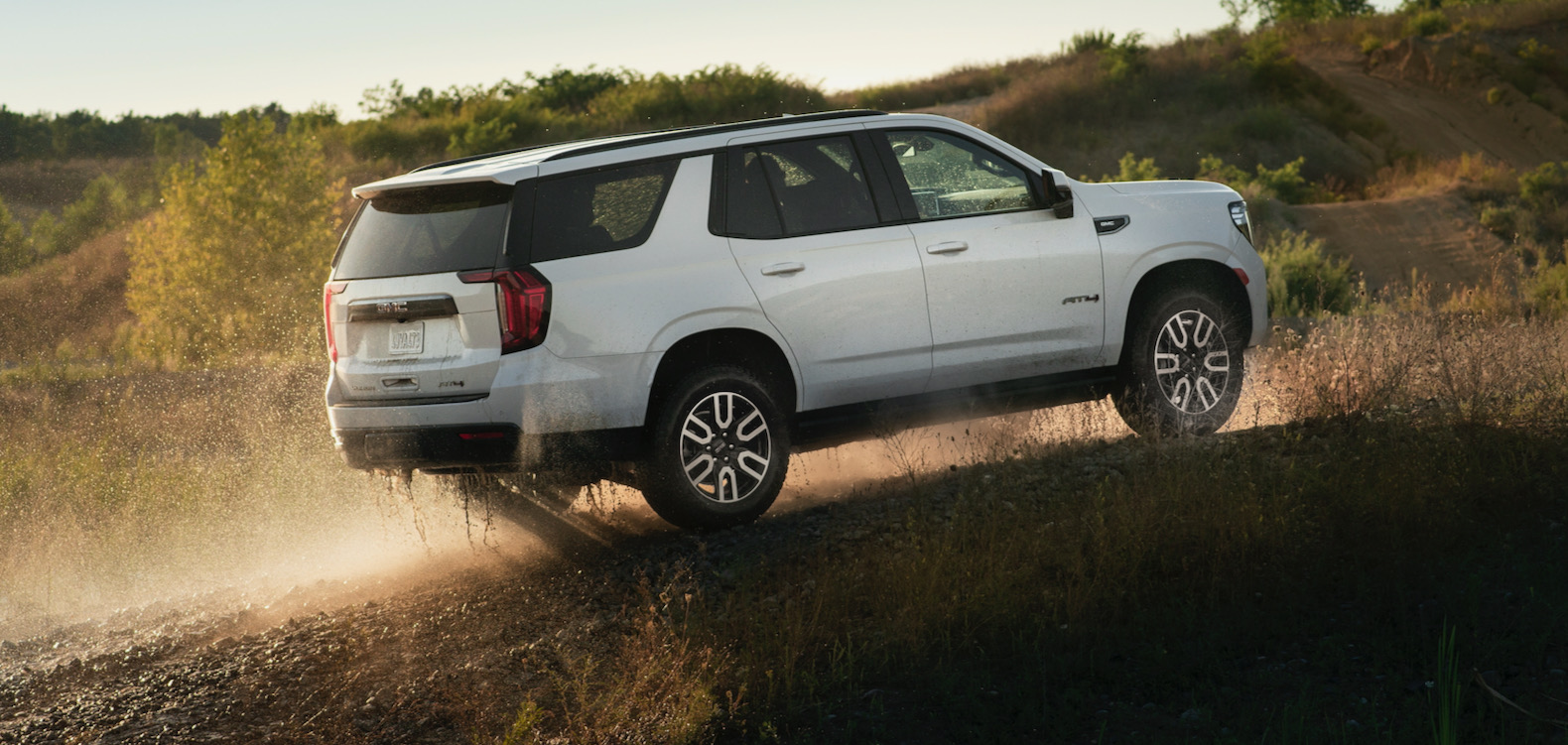 This is the first time that the more powerful V8 will be available in the off-road AT4 trim level. The 6.2-liter V8 generates 420 horsepower and 460 pound-feet of torque and is mated to a 10-speed automatic transmission. This is a bit more power than the 5.3-liter V8 with its 355 hp and 383 lb-ft. Sadly the AT4 is still not available with the 3.0-liter Duramax diesel engine, since it's front fascia gets in the way of the diesel's intercooler.
The Yukon AT4 is a bit more rugged than the Yukon's other trim levels with its 20-inch wheels, a front skid plate, red front tow hooks and an off-road inclinometer with the head-up display.
GMC has not announced the pricing for the 2022 Yukon.