Ford recently confirmed that it's going to reveal the much anticipated new Bronco next spring, but it's now released the best preview yet. Ford has unveiled the Bronco R race truck, which is our best look yet at the 2021 Bronco.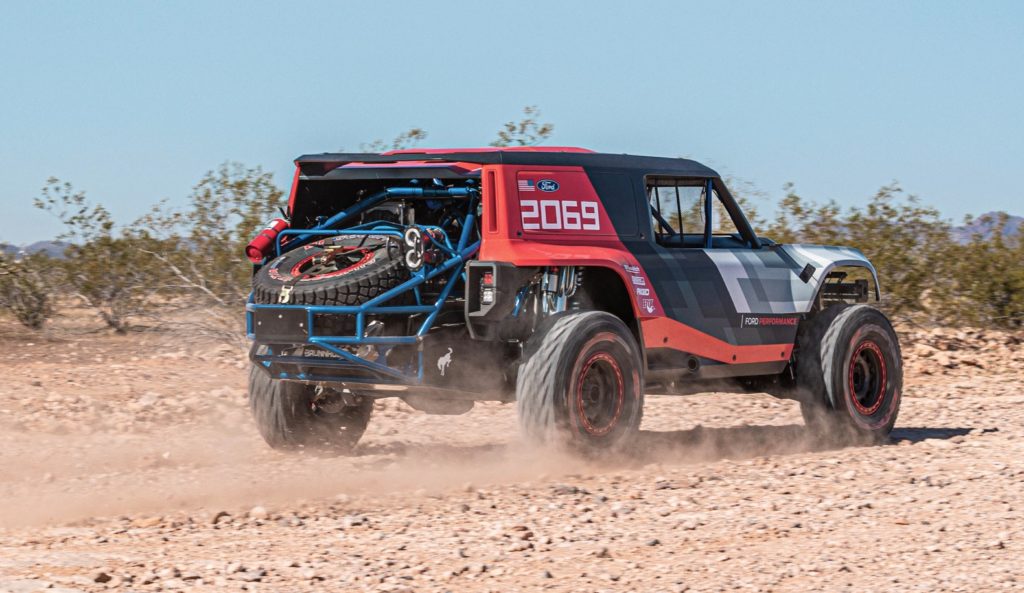 The Ford Bronco R race truck is a prototype of the new Bronco and it's meant to celebrate the 50th anniversary of when Rod Hall and Larry Minor won the 1969 Baja 1000 behind the wheel of a Bronco. Ford says to this day it's "a victory that no other 4×4 has replicated."
Luckily the Bronco R isn't just going to sit on the sidelines this year, since Ford is going to head back to the Baja Peninsula later this month to take on put the truck through the 1,000-mile grueling off-road course to test the Bronco's powertrain. We don't know what will power the new Bronco, but Ford says that the race prototype is built on a modified Ford T6 architecture that will provide the base for the production model.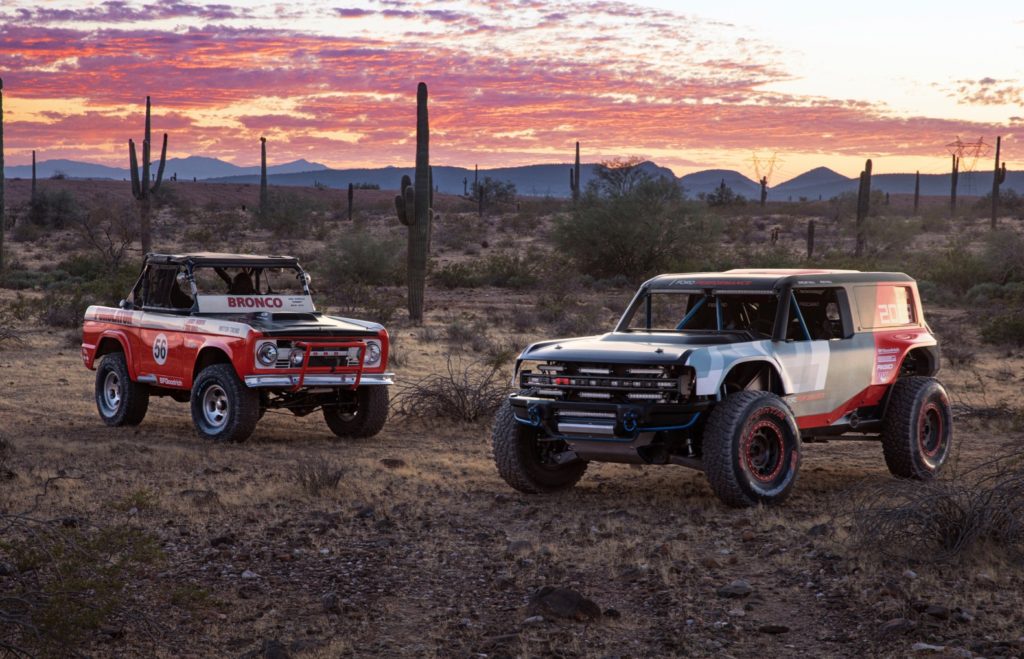 To get it ready for Baja, the Bronco R features an independent front suspension with 14 inches of travel and a production-based five-link rear chassis design with up to 18 inches of travel, plus custom Fox shocks, 17-inch beadlock-capable aluminum wheels and 37-inch BFGoodrich tires.