The 2020 Ford Escape is available in gas, hybrid and plug-in hybrid versions and if you've been wondering how much the Escape PHEV will cost, we have all the details now.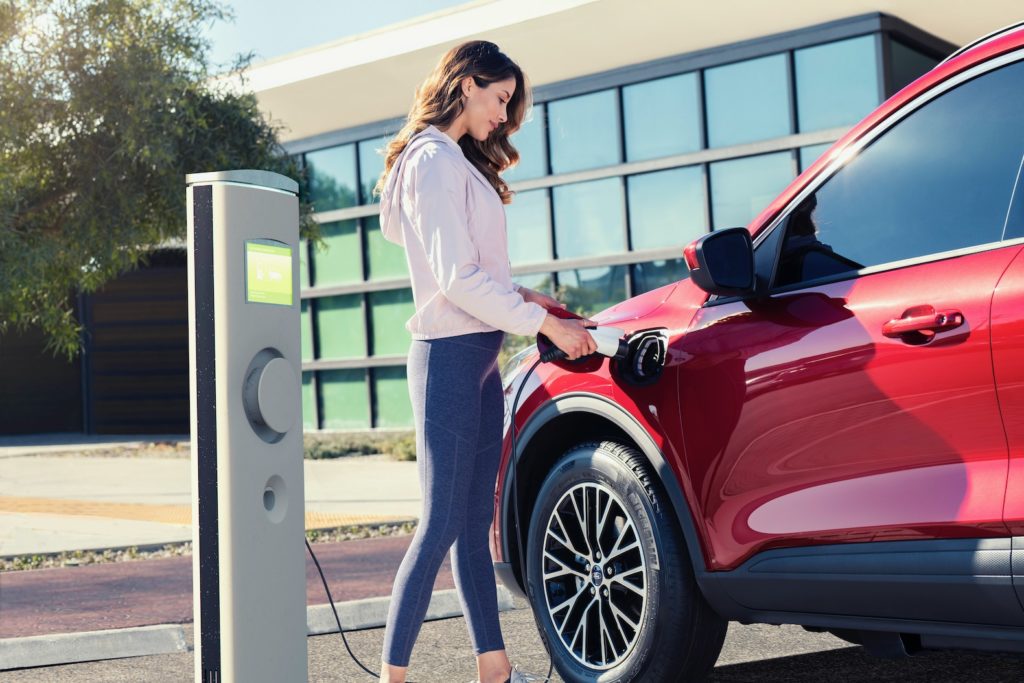 Cars Direct has received a dealer order guide for the Escape Plug-in Hybrid, which reveals that it will start at $34,235 including the destination fees. The base Escape SE Plug-in starts $4,775 more than the Escape SE Sport Hybrid, which starts at $29,460. The base plug-in hybrid version also has a $5,935 premium over the gas-powered Escape SE, which starts at $28,300.
The Ford Escape Plug-in Hybrid will have an electric driving range around 30 miles, which will be a few miles below the upcoming 2021 Toyota RAV4 Prime, which will have an electric range up to 39 miles. The Ford Escape Plug-in also undercuts the Mitsubishi Outlander, with a starting price that is over $3,200 cheaper. This means that the Escape Plug-in Hybrid is now the cheapest plug-in hybrid SUV you can buy in the US.
The 2020 Escape Plug-in Hybrid will be offered in three trim levels: SE, SEL and Titanium. The top of the line Escape Plug-in Titanium starts at $40,030. The IRS has not announced the amount of the federal tax credit that the Escape PHEV will be eligible for.