Ford continues to grow its electric lineup and now it's announced that it is working on two new electric crossovers, both of which will be based on VW's MEB platform.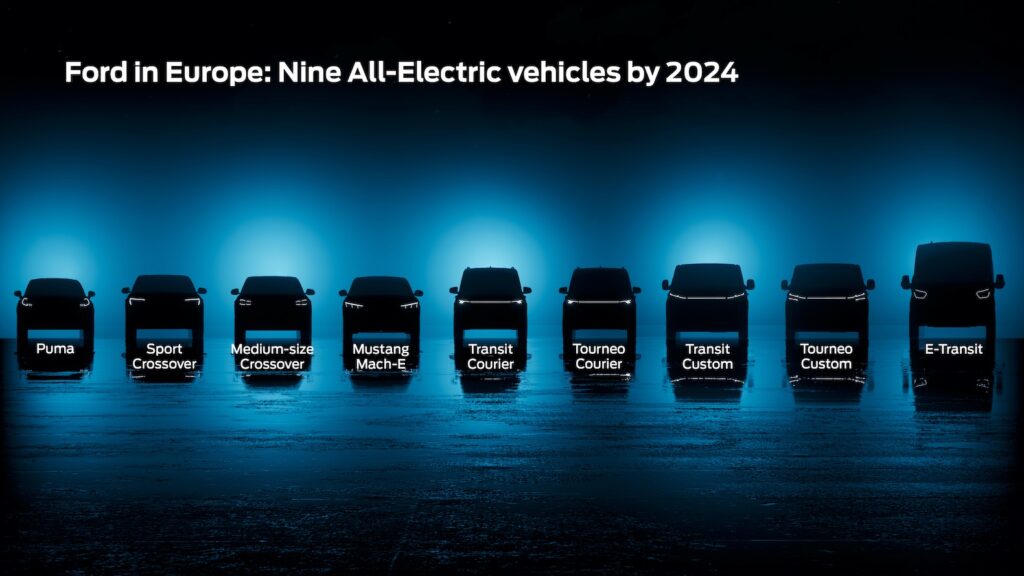 The first is a "medium-size" crossover. It will go into production in 2023 and it will be followed by a "sport" crossover in 2024. As of right now Ford is only saying that both models will be sold in Europe, but don't be surprised if the come to the U.S.
The medium-size crossover looks like it is taller than the Mustang Mach-E. It will have a driving range over 300 miles (WLTP cycle) and share its electric motors, battery pack and other parts with the VW ID models. Although the crossover will be based on VW's platform, it will not share any body or interior parts with VW. The "sport" crossover appears to be a smaller model.
Both of the new crossovers will be built in Cologne, Germany and are part of Ford's plan to introduce seven EVs in Europe by 2024. That will bring the total number of Ford EVs to nine.