To help reduce range anxiety in the Mustang Mach-E, Ford has announced a new range estimator that more accurately predicts how much driving range drivers have. The Intelligent Range estimator uses data from past driving behavior, weather forecasts and crowdsourced data to more accurately predict how much range is left.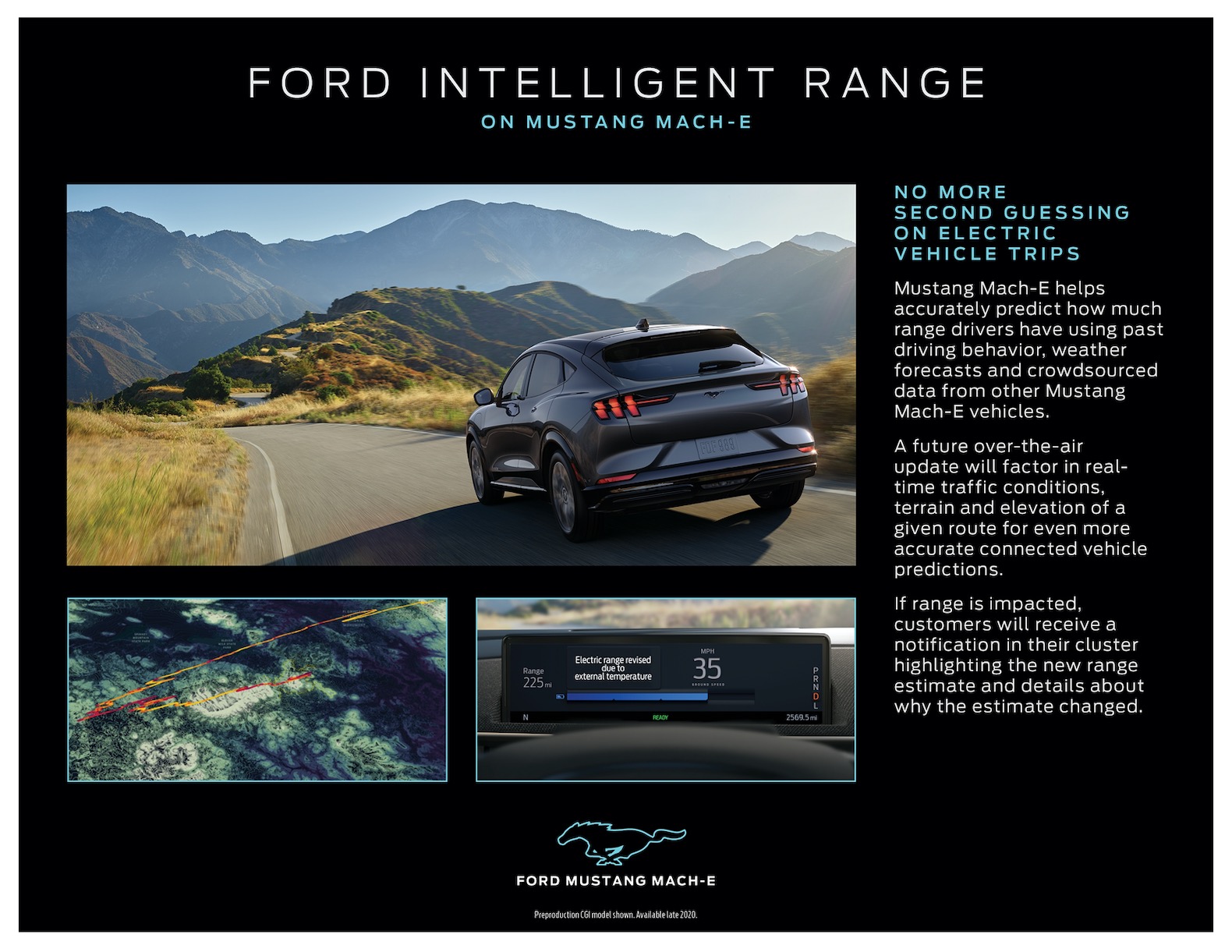 "Electric vehicle customers need to be able to trust their range estimates," said Darren Palmer, Ford global director, battery electric vehicles. "People want to be confident they're going to make it where they need to go, whether they're on a road trip or coming home from work. Our new Intelligent Range feature helps ensure Mustang Mach-E owners around the globe know where they stand ahead of time, freeing them up to enjoy the ride."
The Intelligent Range estimator calculates the range based on based on several conditions, like if its cold or hot weather or if the driver tends to drive more aggressively. The vehicle battery system reports how much energy is available, while the powertrain module tracks how much energy is being used. The system also keeps the driver updated about any notable changes.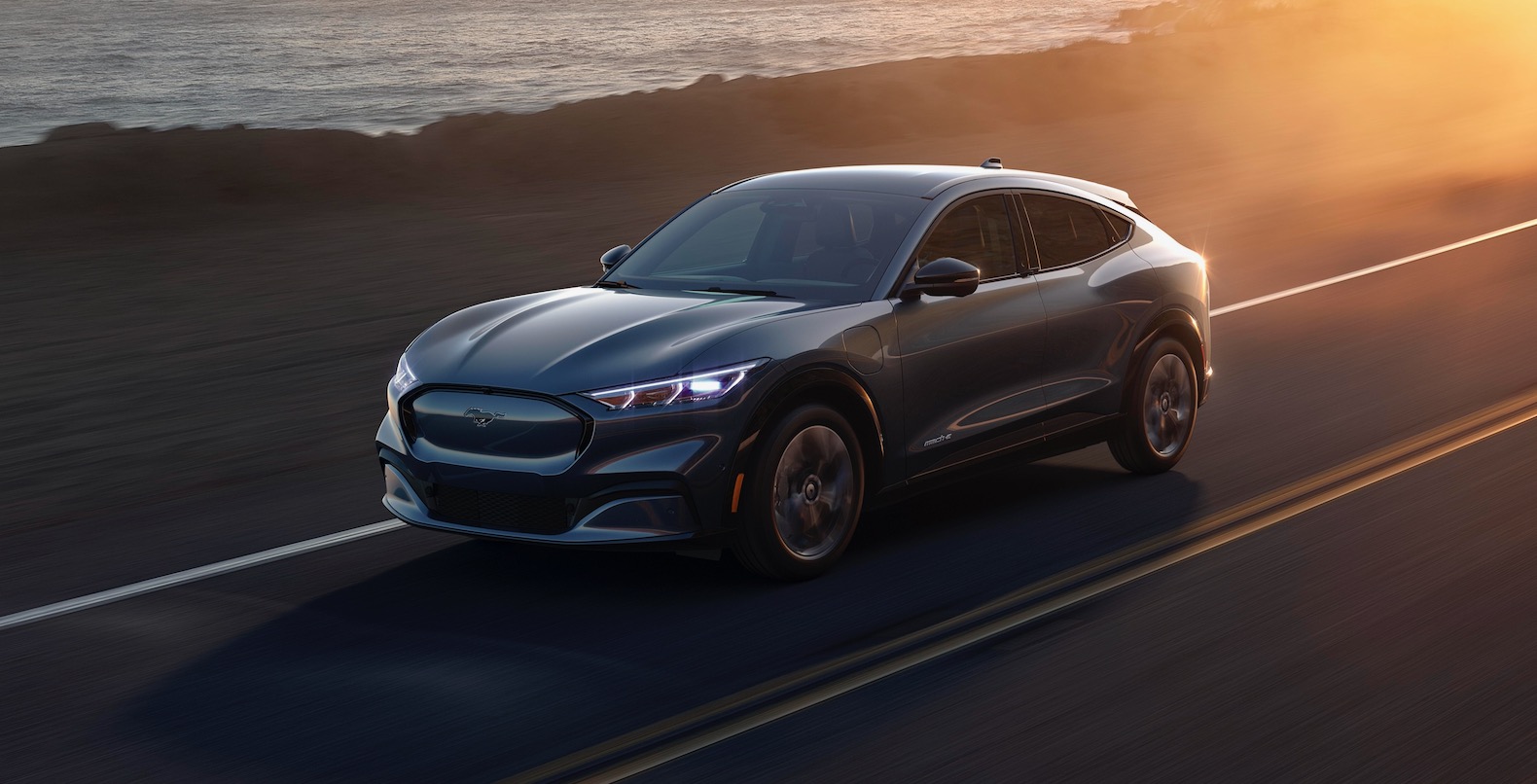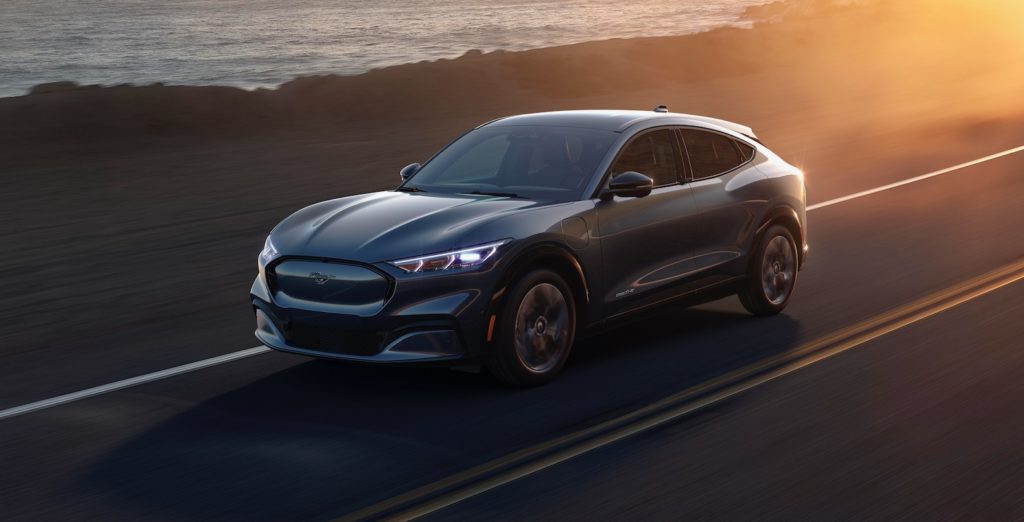 Ford also plans to continuously update the Intelligent Range system through over-the-air updates.
If the Mustang Mach-E does happen to run out of charge, the Ford Roadside Assistance program will tow customers free of charge to where they want within 35 miles, like to their home or a public charger.