We're getting close to the debut of the 2021 Ford Bronco, which is going to debut on July 13 at 8 pm EST. Ford has now announced that it is partnering with Disney's Media Networks, which includes ABC, ESPN, Hulu and National Geographic to showcase the Bronco that evening.
"Ford Bronco is an icon that has captured people's imaginations and inspired them to explore the most remote corners of America and the world since the 1960s," said Jim Farley, Ford's chief operating officer. "As a new era for Bronco begins, we're proud to tap the strengths of epic adventurers like Jimmy Chin and Disney storytellers to help bring Bronco to life and inspire millions of people to get out into the wild."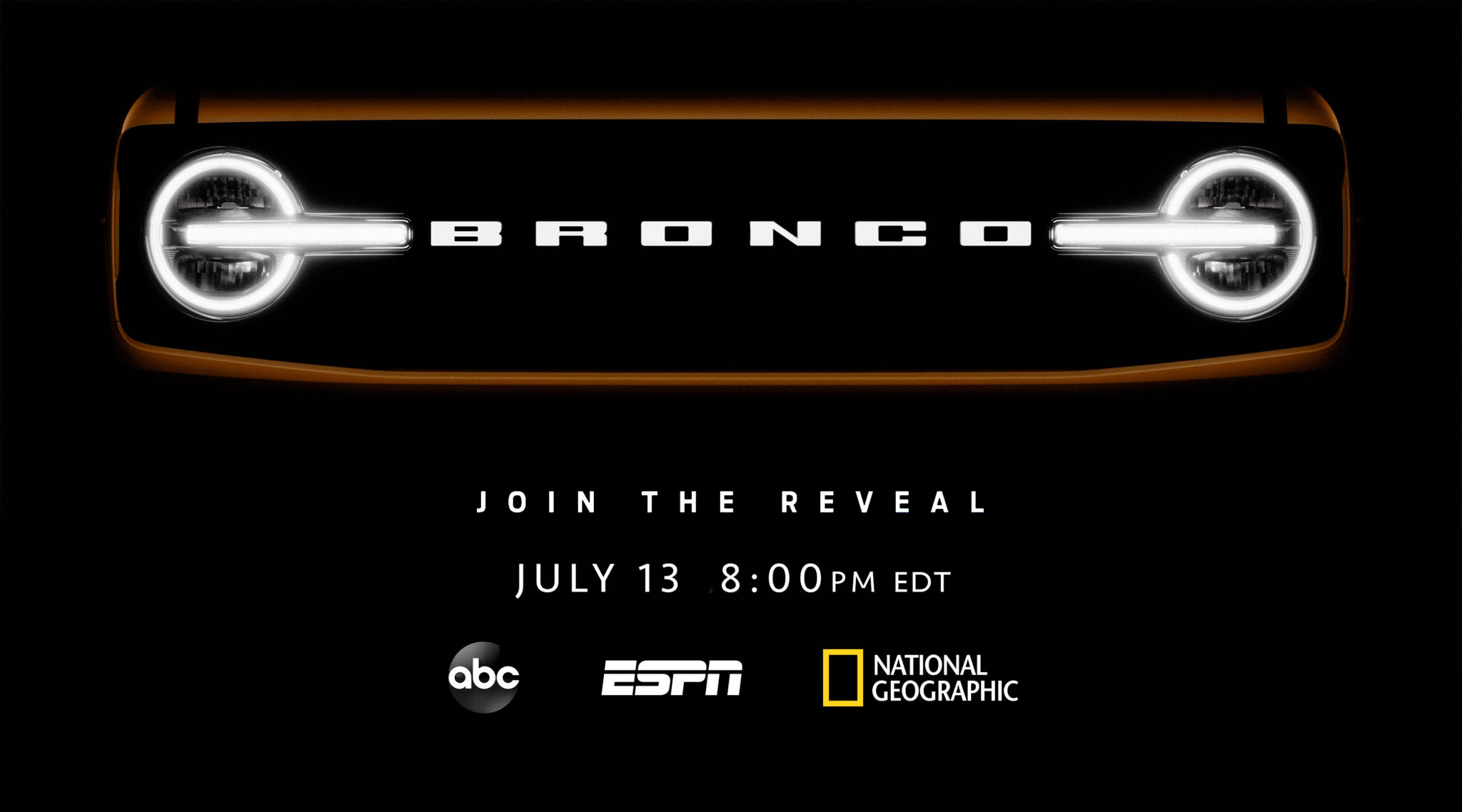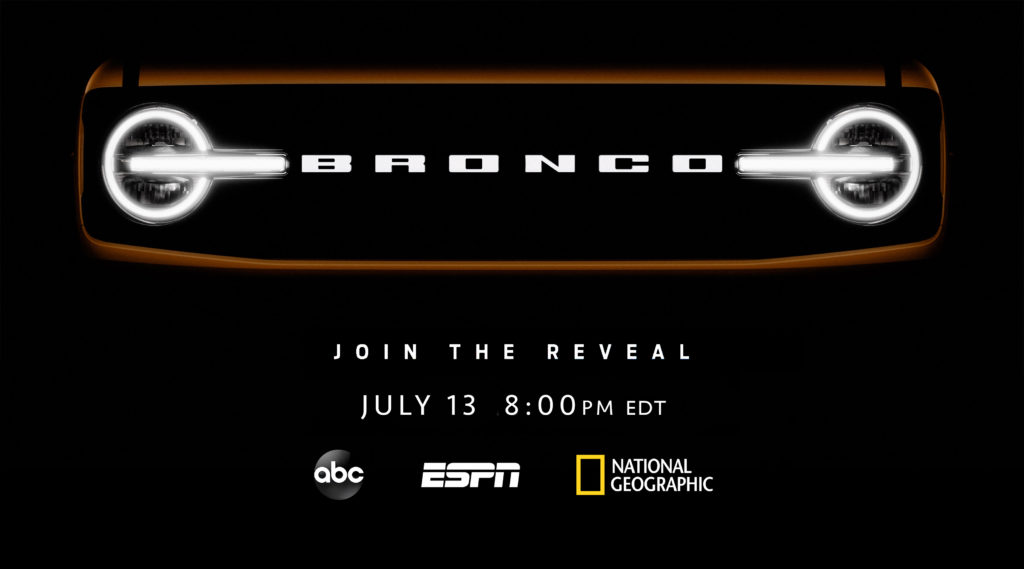 Here's what Ford has planned:
ABC

Bronco will be featured in a 3-minute film starring country music singer Kip Moore during "CMA Best of Fest," the Country Music Association's three-hour concert experience, airing Monday, July 13 (8:00–11:00 p.m. ET).

ESPN

Film featuring a different Bronco model and professional climber Brooke Raboutou will air during "SportsCenter."
National Geographic

Academy Award-winning director and acclaimed cinematographer, photographer and professional climber Jimmy Chin will spotlight another Bronco during "National Parks: Yosemite." Additionally, Chin will judge a hashtag challenge contest and appear in an Instagram Story featuring the Bronco on NatGeo's Instagram account.

Hulu

On Tuesday, July 14, all three custom films will be available on demand on Hulu. The films will be available to viewers through interactive ad formats, and within a curated collection of outdoor and survival-themed content aligned with the Bronco lifestyle.
You can also reserve your new Bronco starting at 8 pm on Monday, July 13 for $100.