The 2022 Lexus IS got a whole lot more interesting this year with the addition of the right-priced IS 500. The Lexus IS is a compact luxury sedan with a decidedly high-performance bent. Shop it against the BMW 3-Series and Cadillac CT4. Overall, the IS lineup does a lot of things well—the new IS 500 more so.

The big news this year is the return of V-8 power in the form of the 472-hp IS 500, which is priced well under like-powered German competitors. The IS lineup comes only as a sedan, though the RC coupe is a closely-related sibling. All IS models were updated for 2021 with fresh styling outside and a better now-touchscreen infotainment system.

Lexus' familiar hourglass-style grille sticks around, flanked by narrow headlights with complex details. F Sport models go a bit further with sportier strakes and cut outs, mostly to good effect. Along its sides, the IS is anything but boring with its check mark-like crease. A thin ribbon of taillights at the rear completes the look. Base cars ride on bland wheels, so consider the upcharge for dressier rolling stock.


The IS 500 uses a 5.0-liter V-8 rated at 472 hp and 395 lb-ft of torque, figures in line with BMW's M4 but with a totally different kind of delivery since this big engine is naturally aspirated. Lexus quotes a 0-60 mph time of 4.4 seconds.

The IS 500 is at its best on a winding road with its revs held to around 3,000 rpm and the exhaust growling behind. Uprated brakes help tame the more powerful engine, which doesn't weigh that much more than the V-6 and thus leaves handling unspoiled aside from hints of understeer when pushed.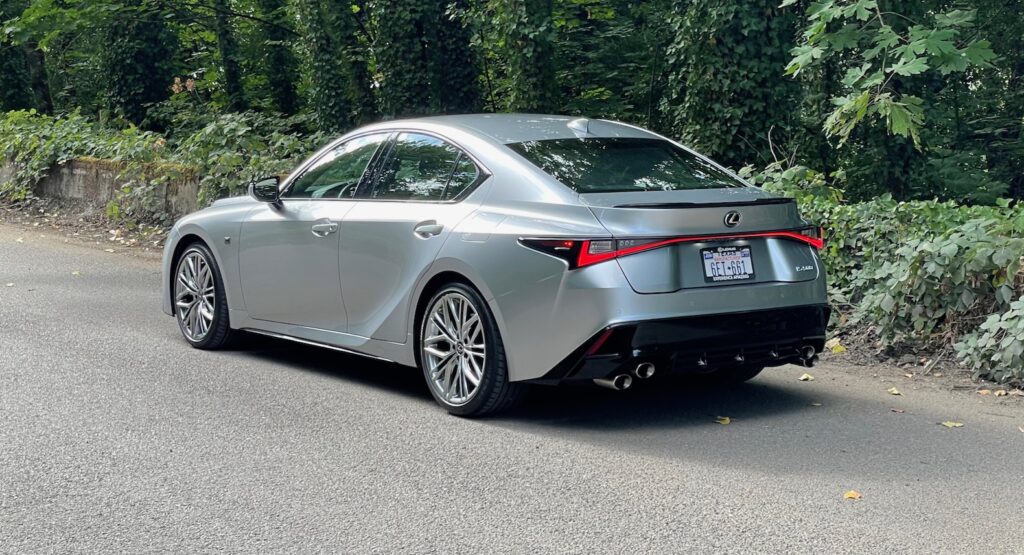 The car's front seats are supportive and the view out is good. Materials are in line with pricing, even though leather seats are not available. Rear-seat riders will be just OK in rear-wheel-drive models. Rivals have valuable extra inches of legroom and few compromises. Trunk space is also a sore point at less than 11 cubic feet, but at least interior fit and finish rises above many of the IS' rivals. One upside is terrific crash-test scores and a wider array of standard crash-avoidance and driver-assistance tech than on nearly all rivals.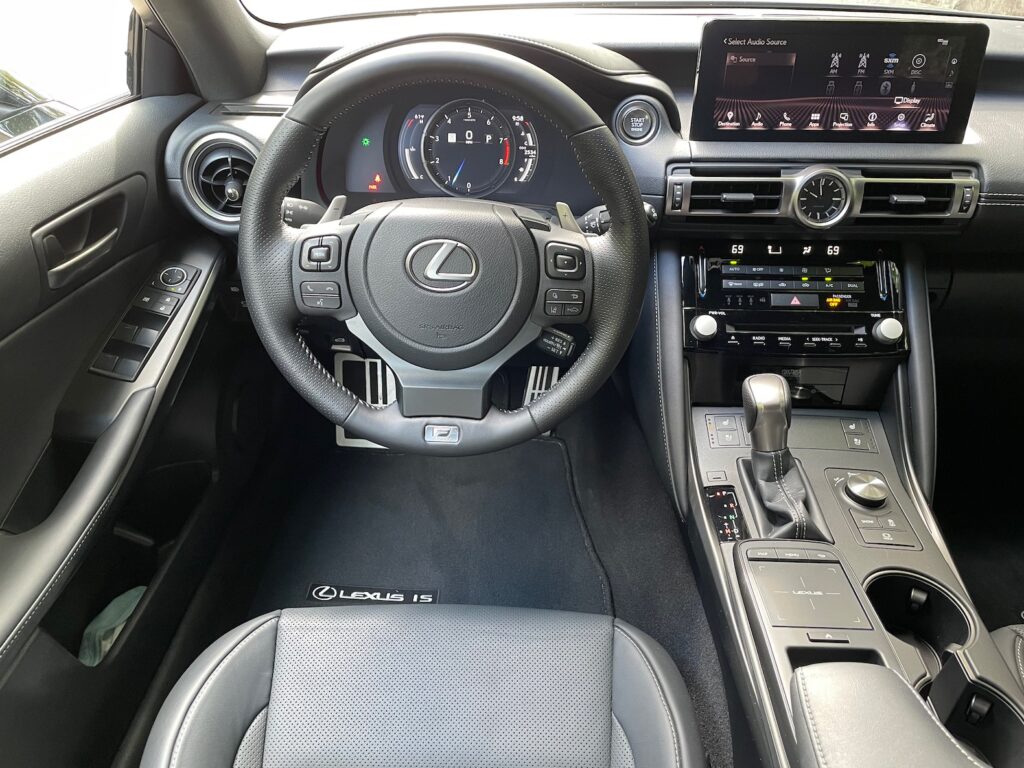 A good 4-year/50,000-mile warranty and comprehensive standard equipment bolster the Lexus IS. Apple CarPlay, Android Auto, and Amazon Alexa are all included, and an optional 10.3-inch display opens up more real estate. The new IS 500 costs a little under $58,000 to start, or $4,500 more in Premium Package guise with a 10.3-inch touchscreen, upgraded audio, and fancier LED headlights.

The Lexus IS is an even better vehicle than it was before with the 500 model. Luckily the slew of changes and updates last year addressed a lot of the IS's previous shortcomings. The newly invigorated IS still has impressive handling dynamics and value but now sports a chiseled new look, better technology, and impressive value V8 power.  Adding in Lexus reliability and resale value only make the new IS 500 a must see.