Ferrari loves to build one-off supercars and now we have its latest creation, the Ferrari Omologata. The one-off Ferrari was commissioned by a European client and is based on the 812 Superfast.
It took Ferrari over two years to create the Omologata. It only retains the windshield and headlights from the 812 Superfast. From what we can see here, the Omologata also takes inspiration from Ferrari's past and the exterior is finished in Rosso Magma.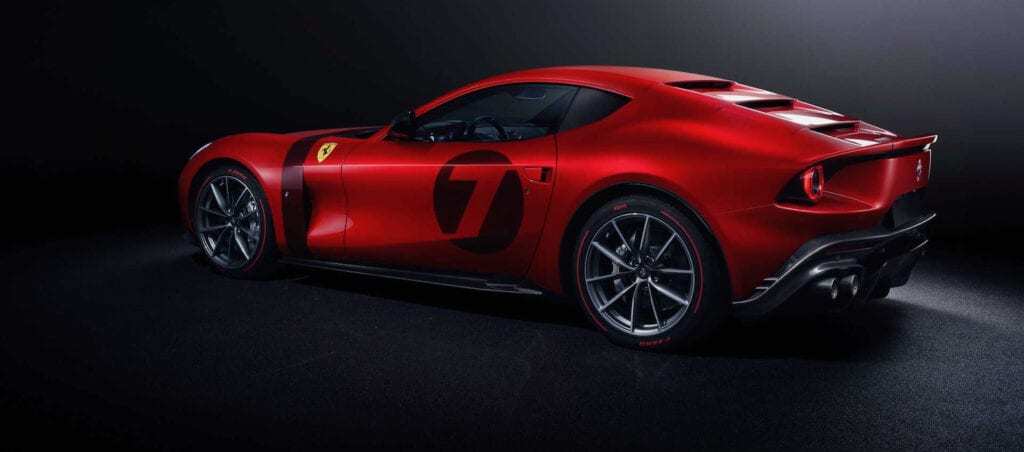 Ferrari says that its goal with the design was to "exploit the proportions of the potent, mid-front layout to deliver a very sleek design defined by smooth volumes and undulating reflections" and to create "a futuristic design with distinctive elements reinterpreted in a fresh manner to provide potential for a timeless shape that is certain to leave a lasting impression."
At the front there's a flattened oval grille, while the rear gets single taillights to keep it unique.
Inside the electric blue seats are wrapped in a combination of leather and Jeans Aunde fabric. Metals has also been applied to the dashboard and steering wheel. Lastly the door handles and Ferrari F1 bridge feature a hammered paint effect.
Ferrari hasn't mentioned if there are any upgrades to the naturally aspirated 6.5-liter V12 engine. In the 812 Superfast the V12 engine generates 789 horsepower and 530 lb-ft of torque.