Ferrari is getting a bit greener with the introduction of the Ferrari 296 GTB plug-in hybrid. The 296 GTB features a V6 engine and an electric motor and the good news is that it can drive up to 15.5 miles in electric mode.

The name of the plug-in hybrid comes from the engine's displacement (29) and the number of cylinders (6). The V6 features two turbochargers and an electric motor that is sandwiched between the eight-speed dual-clutch automatic transmission and the engine.
The V6 generates 654 horsepower and the electric generates 165 hp. The total output for the plug-in hybrid powertrain is 819 horsepower and 546 pound-feet of torque.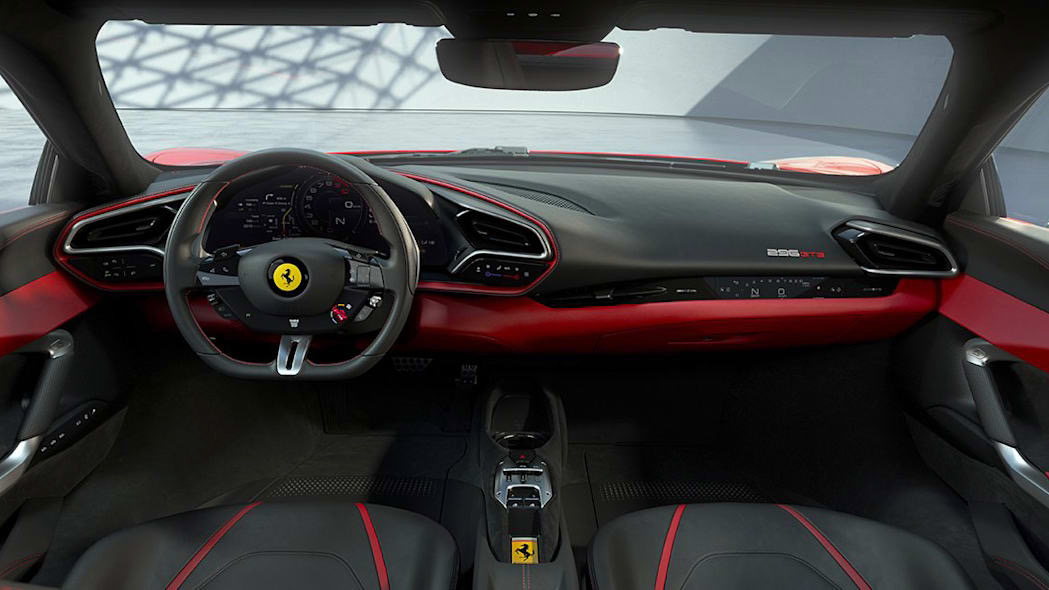 Ferrari says that the 296 GTB can accelerate from 0-62 mph in 2.9 seconds and it has a top speed of 205 mph. There's also a high-performance version of the 296 called the Assetto Fiorano, which gets some aerodynamic changes and drops 26 pounds.