Ferrari has released the first photos of the 812 Superfast limited edition, which is rumored to be called the Versione Speciale. The successor to the F12 is is more powerful and looks even cooler than the standard version.
Under the hood there's a naturally aspirated 6.5-liter V12 engine that generates 819 horsepower, that is 30 more hp. The engine also revs to 9,500 rpm and is mated to a seven-speed dual-clutch automatic transmission.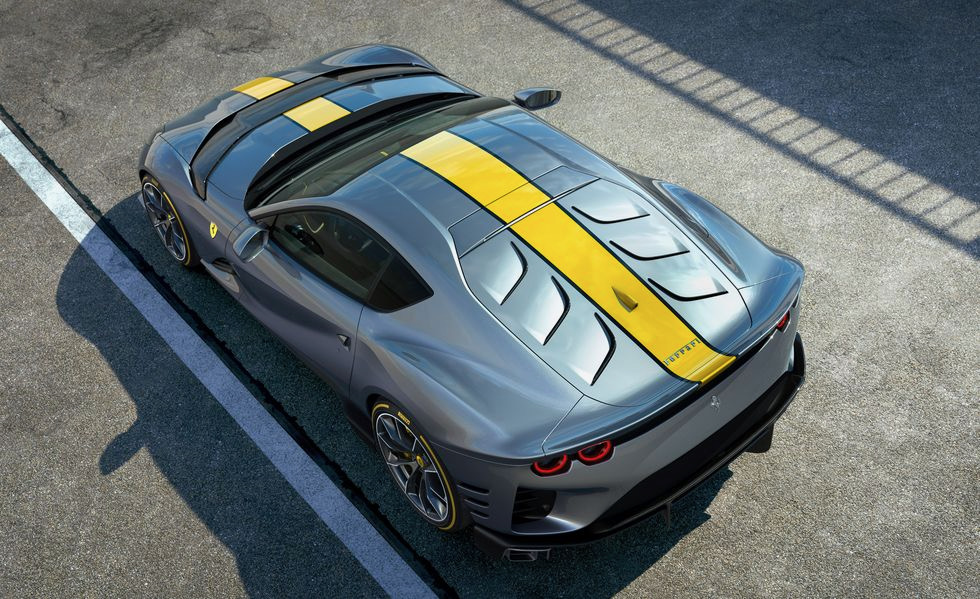 The 812 Superfast limited edition also gets the latest iteration of the automaker's Side Slip Control traction and stability control system. There's also more carbon fiber inside and out to reduce the overall weight. A special aero kit with vortex generators on the aluminum panel that replaces the rear window, improves downforce.
The Ferrari 812 Superfast limited edition will debut on May 5.