FCA has announced the debut of its new Unconnect Market platform, which lets drivers order food, pay for gas and make dinner reservations from their car.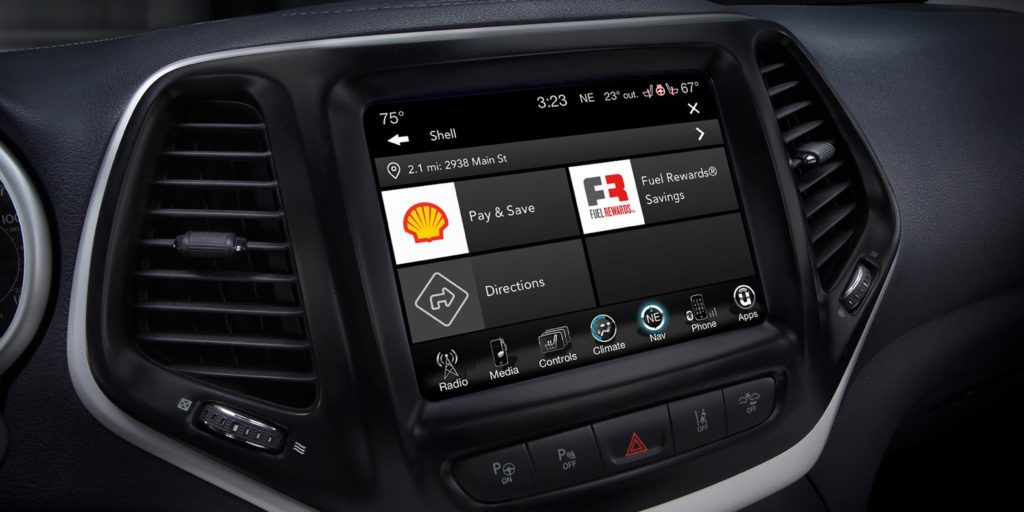 With the new Uconnect Market platform, FCA owners can order and pay for food, reserve a table at a restaurant and fill up their tank at pump-and-pay gas locations. Owners can also locate and pay for nearby parking and schedule service appointments using the new platform.
The Unconnect Market platform will be available in the second half of 2019 and added to current 2019 and 2020 Chrysler, Dodge, Jeep and Ram vehicles via an over-the-air (OTA) to vehicles with the 8.4-inch touchscreen.