In July, Ford teased the upcoming fully-electric Ford F-150 pickup with a stunt that showed a prototype towing 10 double-decker rail cars and 42 2019 F-150s, which weighed more than 1 million pounds. At the time Ford did not confirm when the electric F-150 will debut, but a new report claims that it could arrive as early as 2021.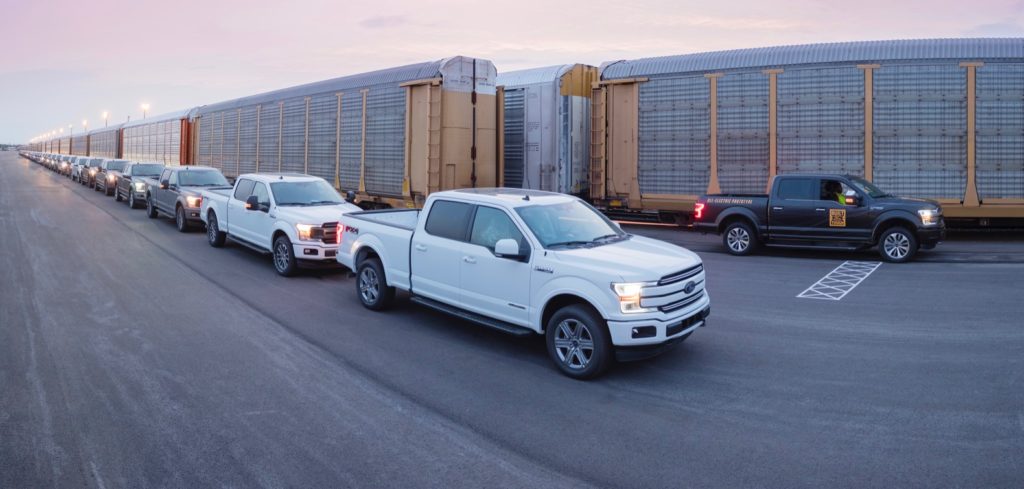 According to Automotive News Canada, Ford will release the electric F-150 as soon as 2021, a year after the Mustang-inspired EV crossover arrives.
Ford originally announced plans for the electric F-150 at the 2019 Detroit Auto Show. Following the release of the stunt in July, interest in the electric F-150 increased. According to Ford's internal reporting, interest in the electric F-150 increased 18 percent among respondents who took an internal survey. Before the stunt the interest was only at about 10 percent.
If a fully-electric F-150 is a bit too electrified for you, Ford has also confirmed that an F-150 Hybrid is coming too.