If you've been waiting to get the 2020 Chevrolet Corvette Stingray Convertible, the good news is that you can now place your order for one. Corvette Blogger is reporting that dealers in the US are now taking orders for the new C8 Corvette Stingray Convertible.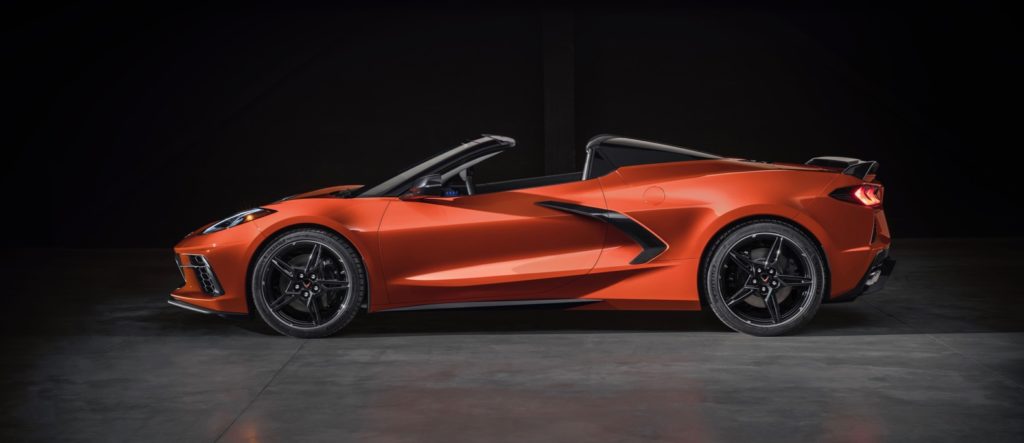 If you missed the news, the C8 Convertible has received one big change, it now has a retractable hard top instead of the traditional soft top that we've seen on past Corvette convertibles.
Orders for the 2020 C8 coupe have already started and there have been reports that the first year of production is already sold out. We don't know how many orders have already been placed for the C8 convertible.
Chevy hasn't announced when production of the Corvette Stingray Convertible is going to start, but there are rumors that it could start rolling off the production line in April. If that's the case, we'll likely start seeing the 2020 Corvette Stingray Convertible arrive at dealers by the summer.