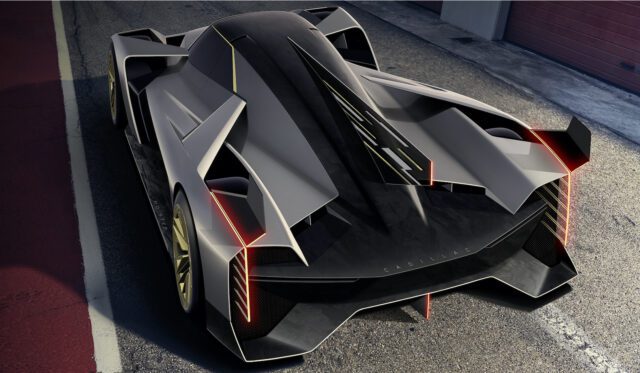 Cadillac has announced that it will compete in the IMSA WeatherTech SportsCar Championship and Automobile Club de l'Ouest (ACO) LMDh category in 2023. Cadillac will compete in the 24 Hours of Le Mans with a fourth-generation Cadillac V-Series prototype.
"For nearly 20 years, Cadillac V-Series has brought winning technologies from the racetrack to our performance cars on the road," said Rory Harvey, global vice president, Cadillac. "We look forward to continuing that heritage by competing in this exciting new chapter at the highest level of international motorsport."
Today Cadillac competes in the premier IMSA Daytona Prototype International (DPi) class of the WeatherTech SportsCar Championship. Cadillac says that its LMDh-V.R prototype is designed to conform to IMSA and ACO Le Mans Daytona hybrid specifications. The prototype is based on a standardized chassis with a hybrid powertrain.
The Cadillac LMDh-V.R will be the result of a partnership between GM Design and constructor Dallara. The new Cadillac engine will work in conjunction with the LMDh common hybrid system. The Cadillac LMDh will debut on the track for the first time at the Rolex 24 Hours at Daytona in January 2023.