BMW has unveiled its latest green vehicle, the iX5 Hydrogen, which is slated to debut next month at the Munich Auto Show. BMW originally previewed the hydrogen-electric X5 with the i Hydrogen concept in 2019.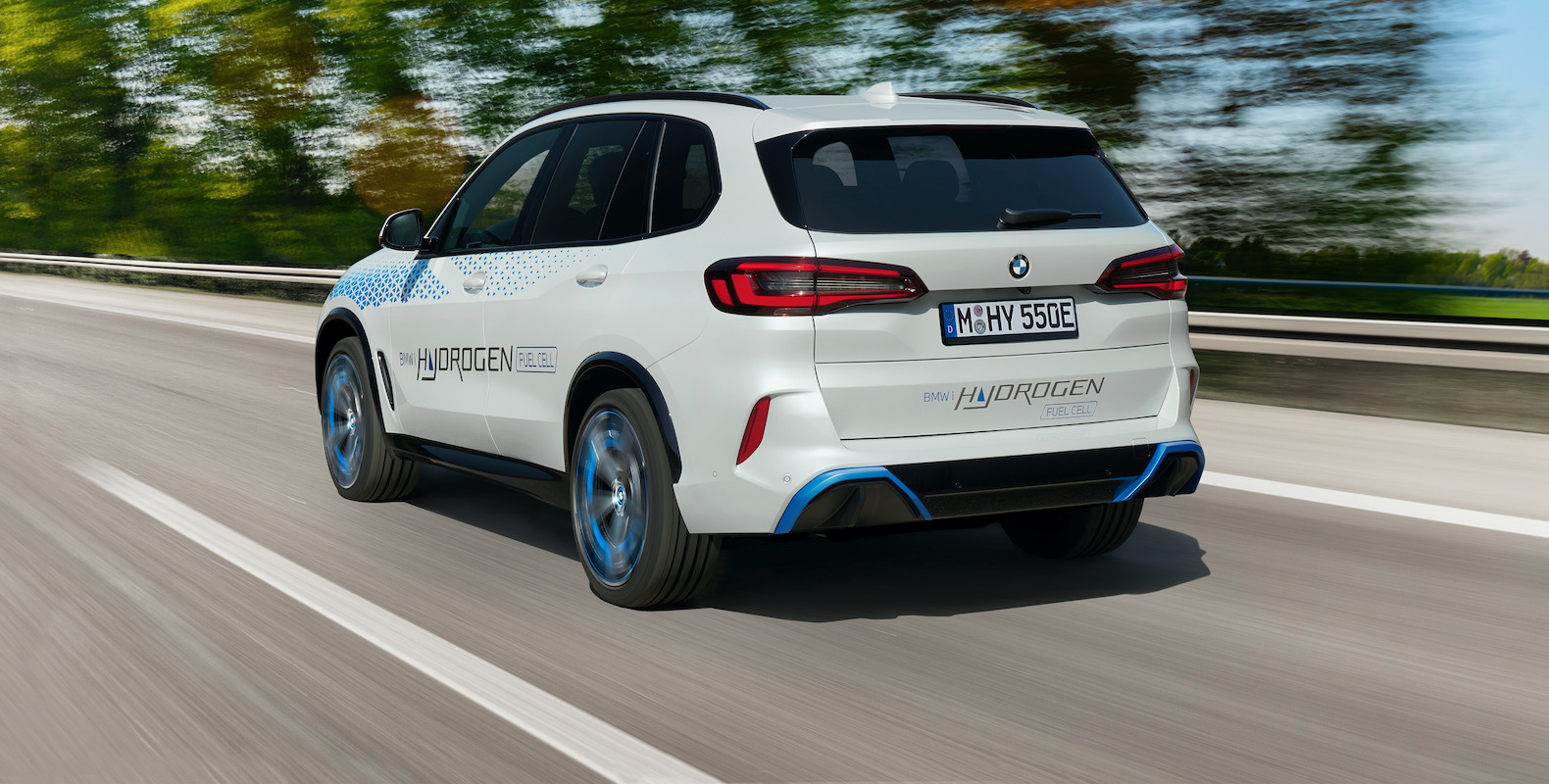 The iX5 Hydrogen is powered by a hydrogen fuel-cell stack, which draws hydrogen from two tanks, one in the transmission tunnel and another under the rear seats. The electricity generated from the fuel cell system powers an electric motor at the rear axle. The system generates a total 368 horsepower.
Besides the iX5 Hydrogen's powertrain there's even more "green" bits like its Pirelli tires that are made from natural rubber and a wood-based synthetic fiber called rayon.
If you like what you see here, don't run down to your BMW dealer yet. The iX5 Hydrogen that is going to enter production next year will be limited and only a batch of them will be built primarily for demonstration and testing purposes. BMW doesn't expect to have any hydrogen-electric vehicles on sale until 2025.