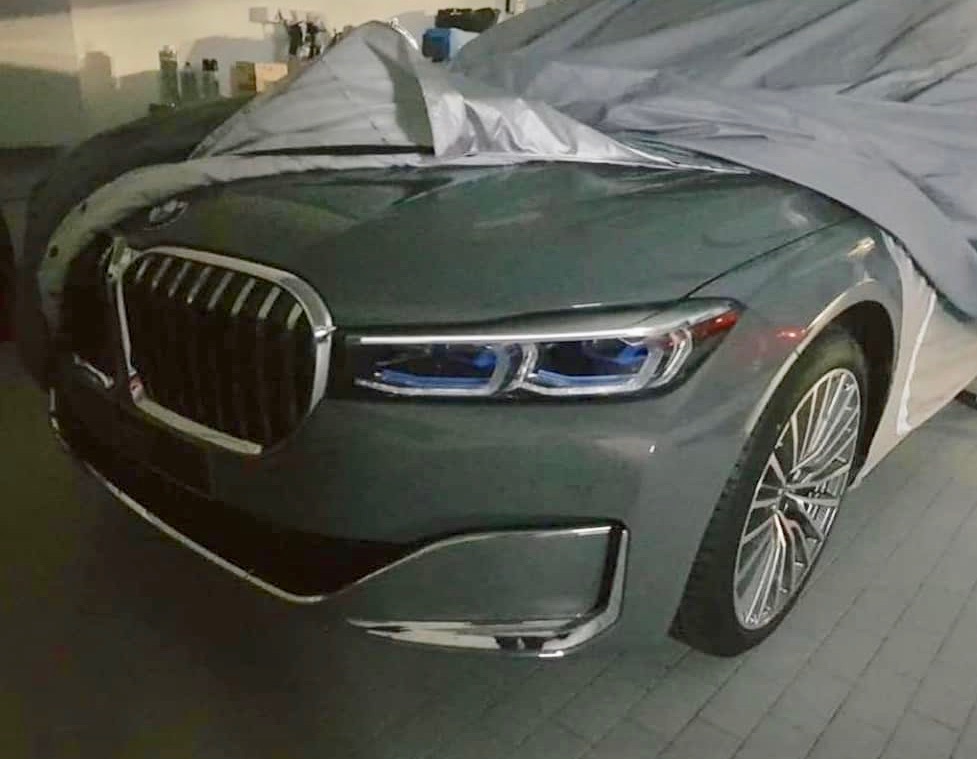 It looks like the 2020 BMW 7 Series is getting a facelift and although BMW hasn't released any details, a leaked photo has surfaced on Instagram.
Instagram user fdnidin posted a photo of the front end of the revised 2020 7 Series, which reveals a massive new grille and updated headlights. The new grille looks close to X7's grille, while the new headlights look similar to the 2019 BMW 3 Series.
It's expected that the refreshed 2020 BMW 7 Series will debut at the Geneva Motor Show in March, but sales of the flagship sedan aren't expected to kick off in the US until the second part of 2019.
Under the hood we can expect the 2020 BMW 7 Series to get some updates to its engine options, to comply with Europe's Worldwide Harmonized Light Vehicle Test Procedure. The engine sizes will remain the same, but we can expect the power outputs to change a bit.