BMW is almost ready to start building the iX3 electric crossover, which will take place at the BMW Brilliance Automotive plant in China in late summer. BMW has announced that it has completed the testing required for homologation, which included 340 hours and over 4,875 miles (7,700 kilometers) of testing within four weeks.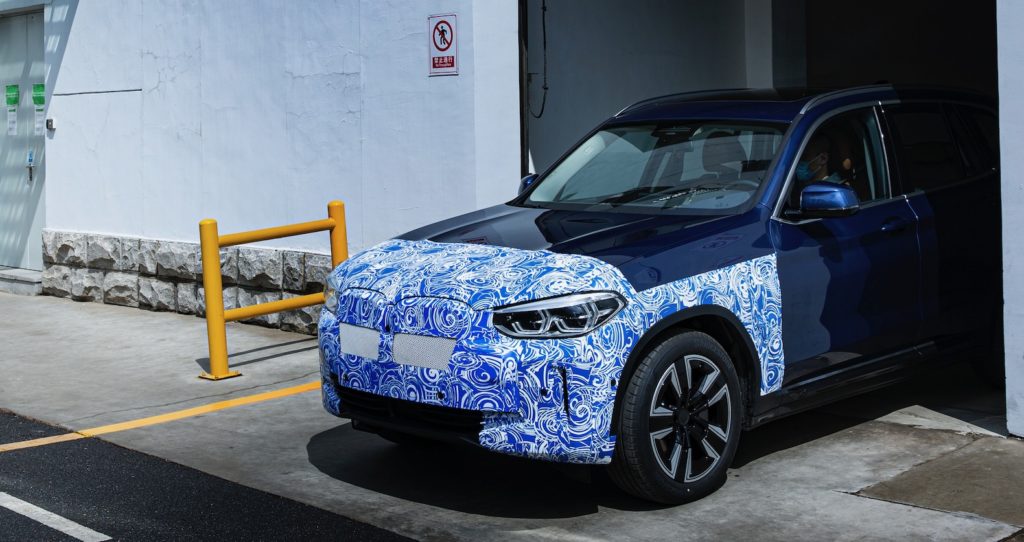 "We are right on schedule with our BMW iX3 pre-production vehicles and will launch standard production in late summer, using state-of-the-art technologies such as custom installation of the new high-voltage battery and artificial intelligence for monitoring parts," stated Robert Küssel, BBA Plant Director Dadong. "We are also producing the fully-electric BMW iX3 and the BMW X3 with combustion engine on the same production line. This enables us to achieve high efficiency and flexibility in production."
The iX3 will be powered by a 74 kWh battery pack and a 286 horsepower electric motor. It has a driving range up to 273 miles on Europe's WLTP test. Now for the bad news, the BMW iX3 isn't going to be offered in the United States.