The BMW iNext electric car is almost ready for production, so BMW has released a new batch of photos of it on the production floor at BMW's Dingolfing plant.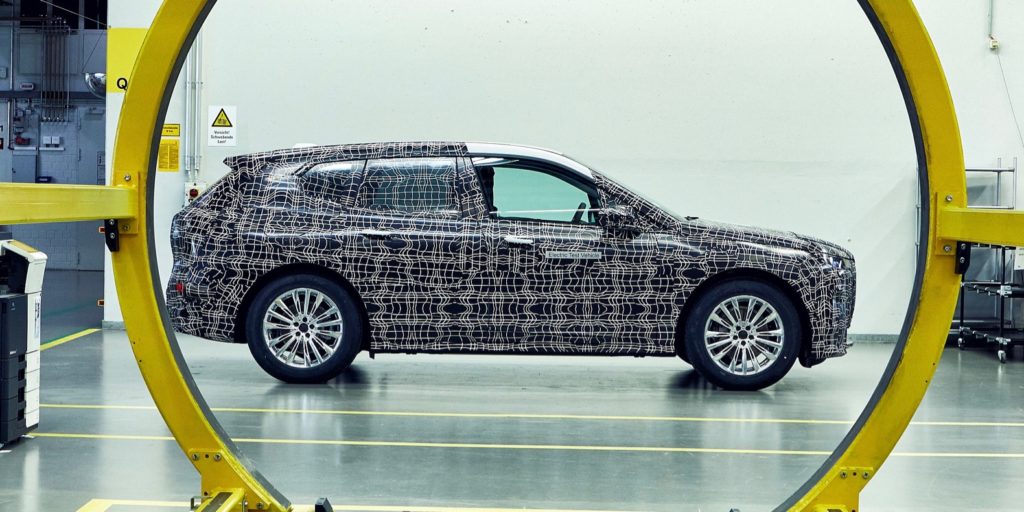 The BMW iNext is slated to begin production in 2021, but before production starts, BMW plans to build up to 100 prototypes. BMW is also tweaking the plant so that the iNext can be built on the same production lines as its gas-powered vehicles and plug-in hybrids.
BMW hasn't released a lot of details about the iNext yet, but it says that it will have a driving range over 372 miles on Europes WLTP cycle. It will also be equipped with Level 3 autonomous driving tech.
"Preparing a fully electric vehicle for series production is an exciting but challenging task," stated Udo Hänle, head of Production Integration and Pilot Plant. "By the time of the official start of production, we will have built as many as 100 prototypes of the BMW iNext. Until then, the Pilot Plant will use a range of new innovations to streamline and speed up our processes even further. We are also already preparing our first production associates from Plant Dingolfing to work on the new product."