The BMW M sub-brand has churned out several hotter versions of the standard BMW cars for years, but it's only ever built one standalone model, the M1. Now BMW M is about to get its second model, a new high-performance SUV, which we're getting a preview of with the Concept XM.
We've been hearing rumors about a new range-topping BMW SUV, which it looks like we're seeing here. The chiseled body borrows some styling cues from BMW current models and at the front there's large and likely controversial version of the kidney grilles.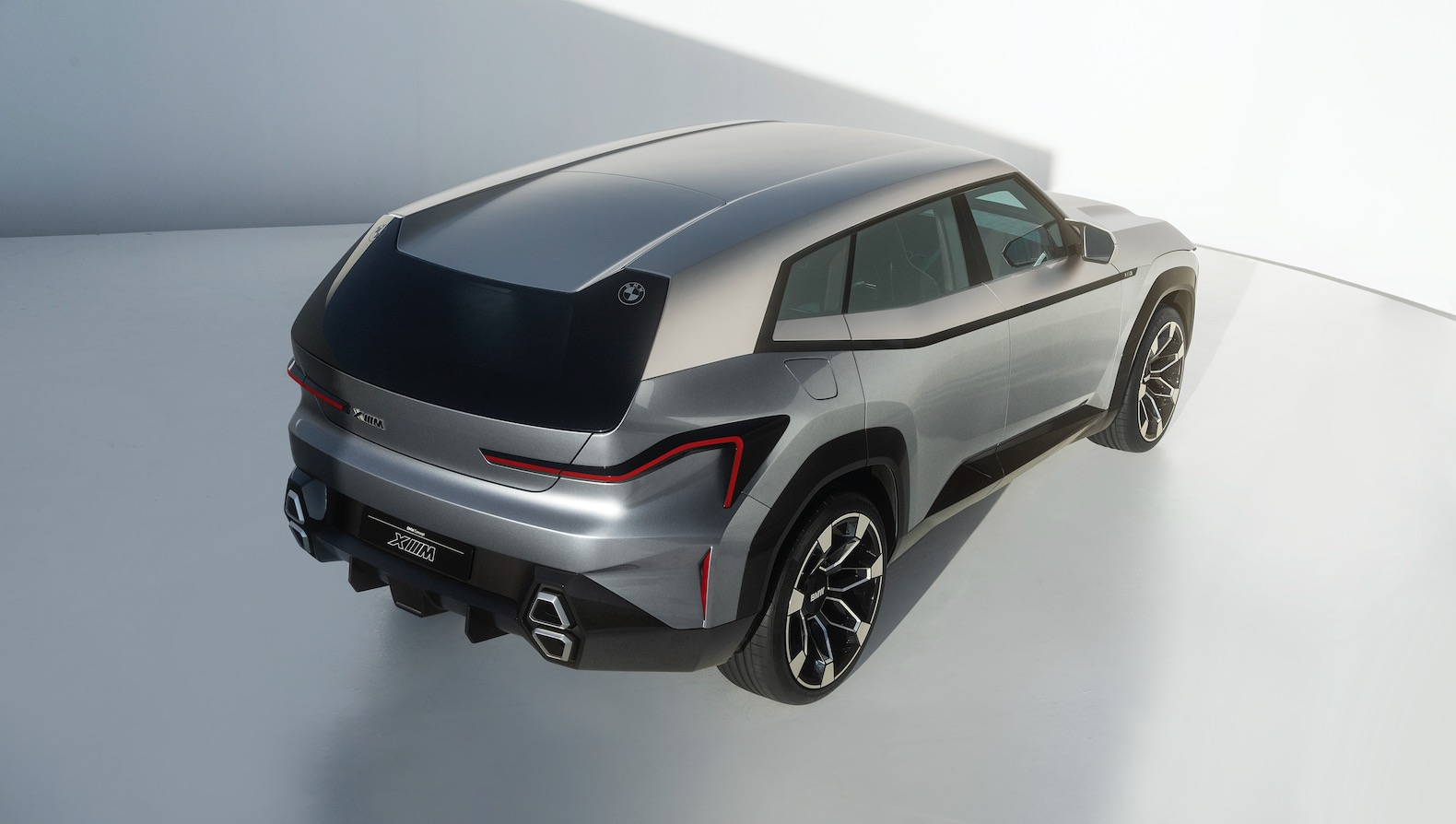 At the rear there are two LED lights that stretch into the quarter panels. There are also BMW roundels in the upper corners of the rear window, which link it to the M1.
The interior features two unique experiences, with the front passenger and driver sitting on brown leather seats, while the rear gets a bench seat in quilted velvet. In front of the driver there's a large curved screen.
The Concept XM is powered by a plug-in hybrid powertrain with a V8 engine. The V8 and an electric motor generate a combined 750 horsepower and 737 pound-feet of torque, which means that it's the most powerful M car yet. The Concept XM can also travel up to 30 miles in EV mode.
The production version will enter production in late 2022 and it looks like it will only be offered with the plug-in hybrid powertrain. The XM will also only be offered as an M model.