The 2021 Audi e-tron family is now a bit more attainable, since Audi has announced the addition of a cheaper Premium trim level for both electric SUVs.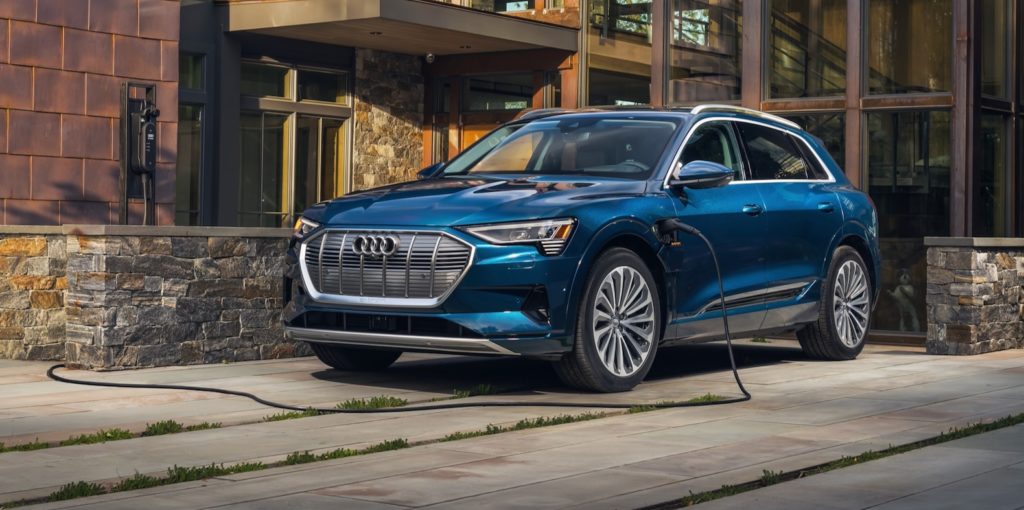 The 2021 e-tron starts at $66,995, including the destination fees, which is almost $9,000 cheaper than the starting price for the 2019 Premium Plus e-tron. The 2021 e-tron Sportback now starts at $70,195.
Audi also made some hardware and software updates to improve efficiency, which means the 2021 e-tron can now travel 222 miles on a single charge, which is an increase of 18 miles. The e-tron Sportback has a 218 mile range.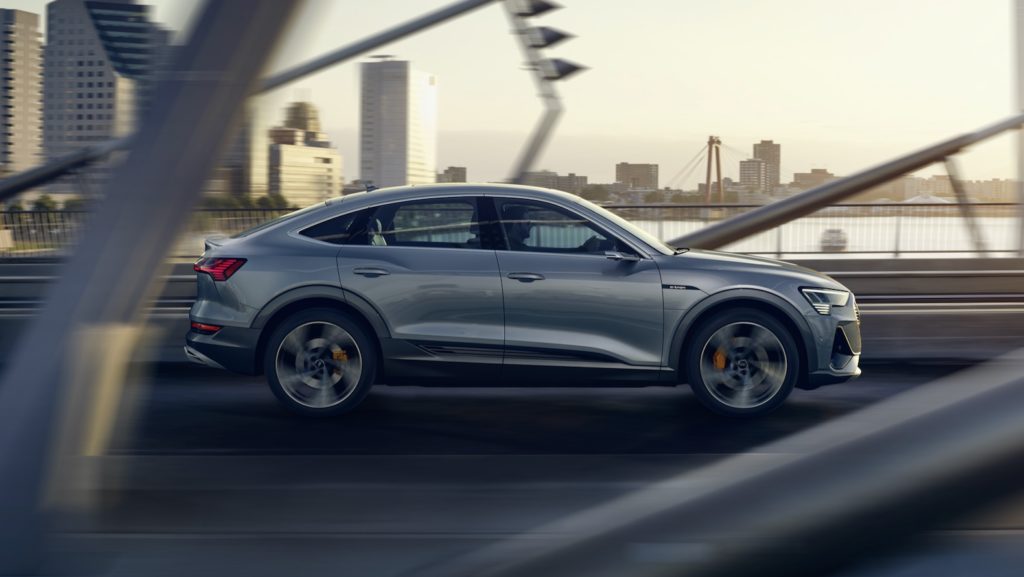 The usable amount of the high-voltage battery has also increased. The battery in the Audi e-tron and e-tron Sportback have a total capacity of 95 kWh and now gives drivers access to a an energy figure of 86.5 kWh— almost 3 kWh more than 2019 e-tron model.
Dual charging ports on the driver and passenger side of the e-tron models is available on the Premium Plus trims.