Audi has unveiled the 2020 e-tron Sportback, the second fully electric e-tron model, following the e-tron SUV. As its name suggest, the e-tron Sportback is a sportier, more coupe-like alternative to the e-tron.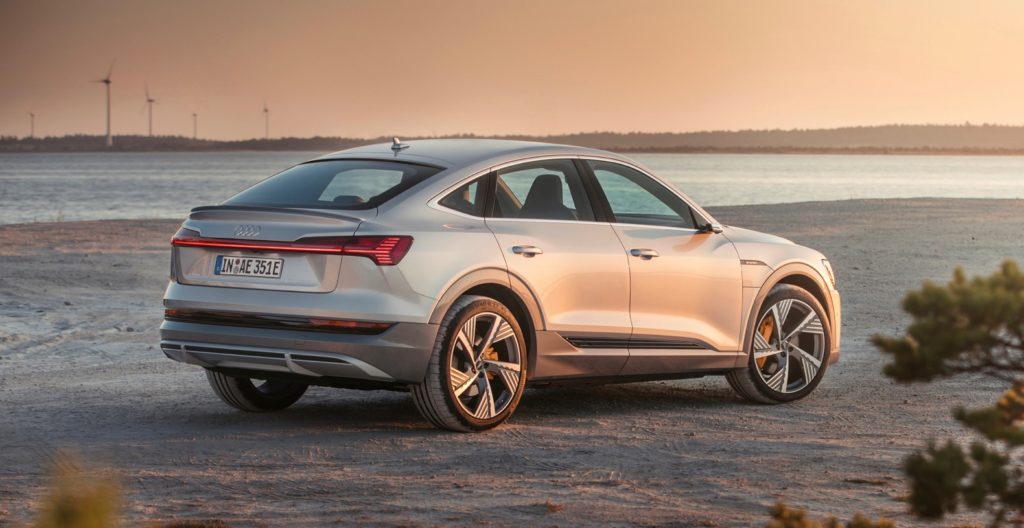 Accordint to Audi, the e-tron Sportback, "combines the power of a spacious SUV with the elegance of a four-door coupé and the progressive character of an electric car." Art the front it looks similar to the e-tron SUV, but as you move towards the back you'll notice a sleeker roofline with a sportier rear end.
The e-tron Sportback is powered by two electric motors that generate a combined 355 horsepower or 402 horsepower for short bursts. The e-tron Sportback can travel up to 277 miles on the WLTP cycle. The EPA estimates have yet to be released.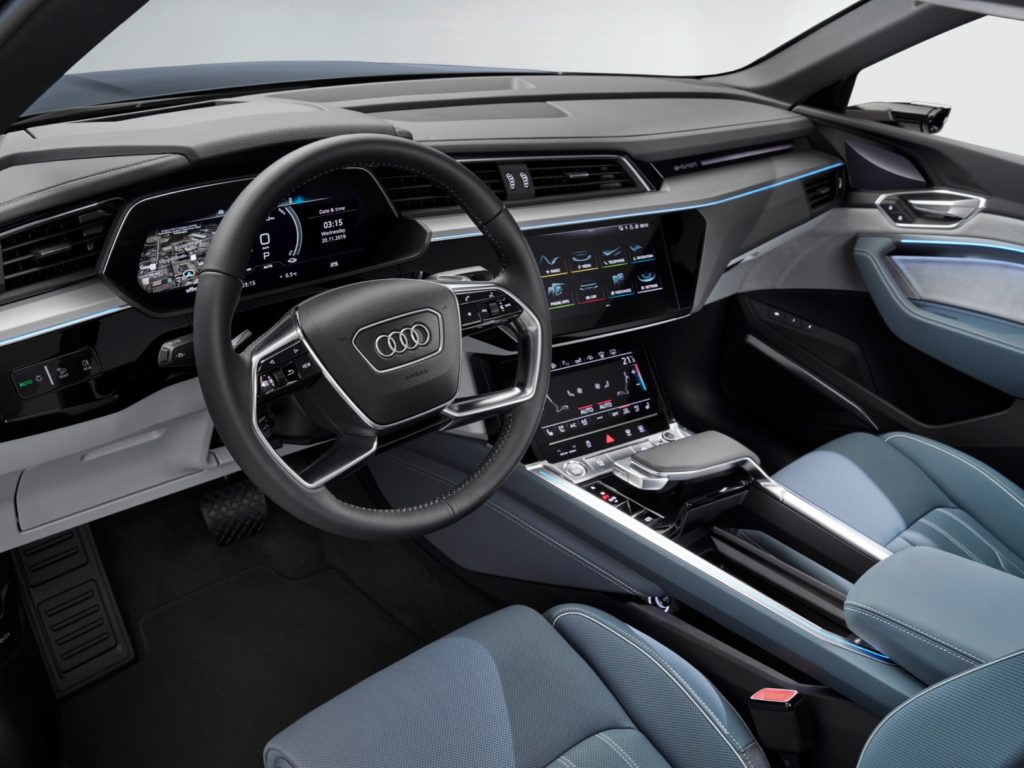 Besides the sleeker profile, the e-tron Sportback debuts a cool new feature, the available Digital Matrix LED headlights. The cool headlights feature a a 1.3 million pixel LED projector to illuminate the road far better than you've probably ever experienced before.
The 2020 Audi e-tron Sportback is scheduled to go on sale in Europe next spring, but Audi hasn't announced when it will be available in the US. The pricing in Europe starts at £71,350.