We're still waiting for the debut of the Audi e-tron GT and the higher-performance RS version, but today Audi has released some of the specs.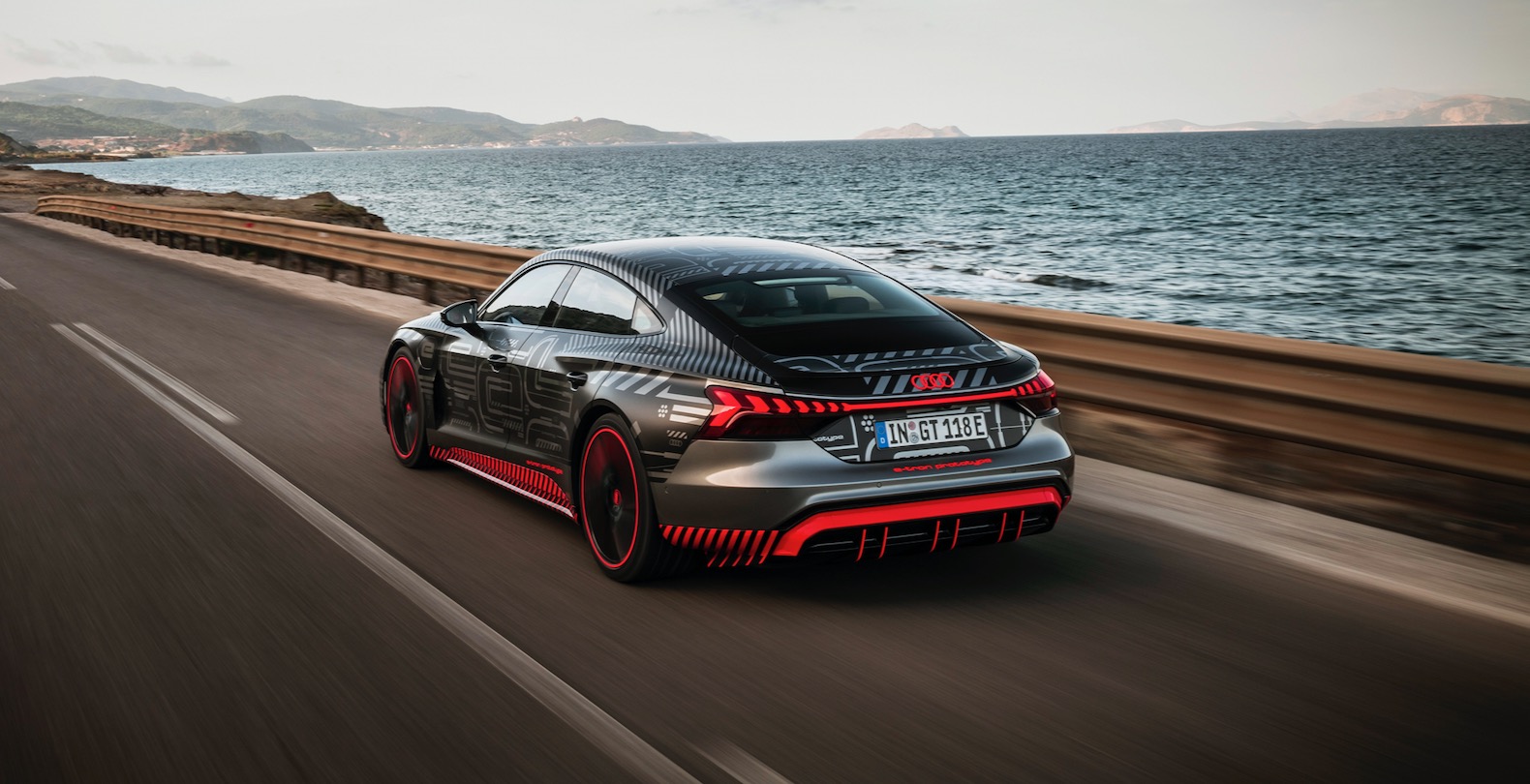 The RS e-tron GT will be powered by two electric motors, one at each axle that will generate a total 637 horsepower. Audi says that the RS e-tron GT can reach 0-62 mph in less than 3.5 seconds.
At the other end, the e-tron GT will have 590 horsepower.
A 93.4 kWh battery pack powers the e-tron GT, which is the same battery you'll find in the Porsche Taycan 4S. That isn't surprising, since both the e-tron GT and Taycan are based on the same platform. Just like the Taycan, the RS e-tron GT can support 800-volt DC fast-charging. Audi hasn't announced the driving range of either the e-tron GT or the RS e-tron GT.
Audi has also confirmed that the e-tron GT will get a three-chamber air suspension and rear-axle steering.
The Audi RS e-tron GT is slated to arrive in the US in the summer of 2021.