Audi has already introduced plug-in hybrid of the Q5, A7 and A8, but now it's unveiled a new plug-in hybrid version of the Q7 SUV, called the TFSI e Quattro. The Q7 plug-in hybrid will be offered in two versions, the 449-hp 60 and the 376-hp 55. But before you get too excited, Audi has no plans to offer the Q7 TFSI e Quattro in the US.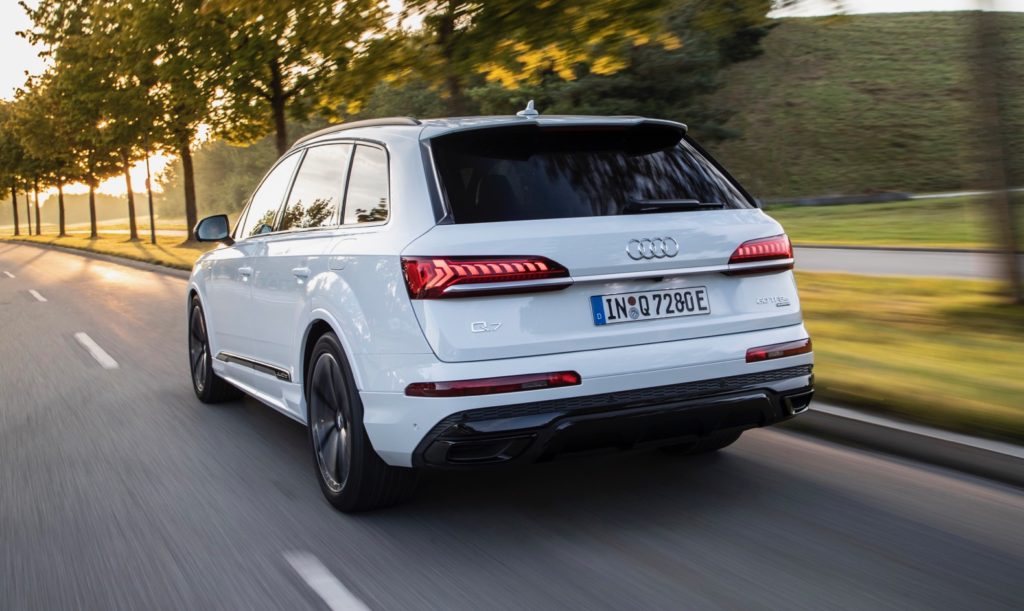 The Q7 TFSI e Quattro will go on sale in Europe by the end of the year. The plug-in hybrid powertrain features a 3.0-liter gasoline engine, a 126-hp electric motor and a 17.3-kWh battery pack. It has a 27 mile electric driving range based on the European WLTP cycle and it can reach speeds up to 84 mph in EV mode. the top spec 60 model has 449 horsepower, while the cheaper 55 version has 376 horsepower.
The power is sent to all four wheels via an eight-speed automatic transmission and the quattro all-wheel drive system.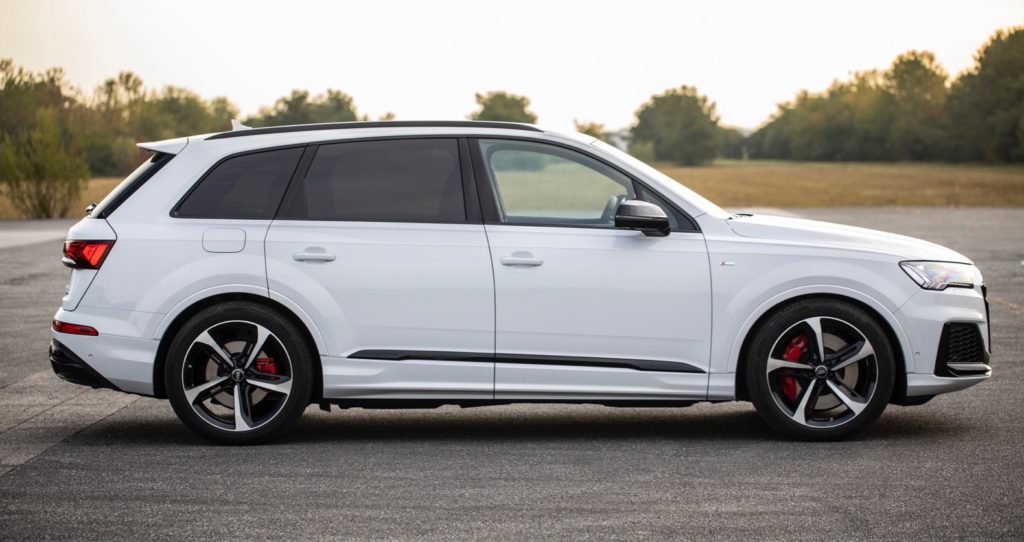 While it's a bit disappointing to hear that the Q7 plug-in hybrid isn't coming to the US, the plug-in hybrid versions of the Q5, A7 and A8 are slated to arrive here in 2020.