Audi has unveiled its second Sphere-branded concept, the Grandsphere. The concept is a preview of Audi's future design language and some of the technologies that it will offer later this decade. The Grandsphere is a sleek and luxurious electric sedan with future autonomous technology.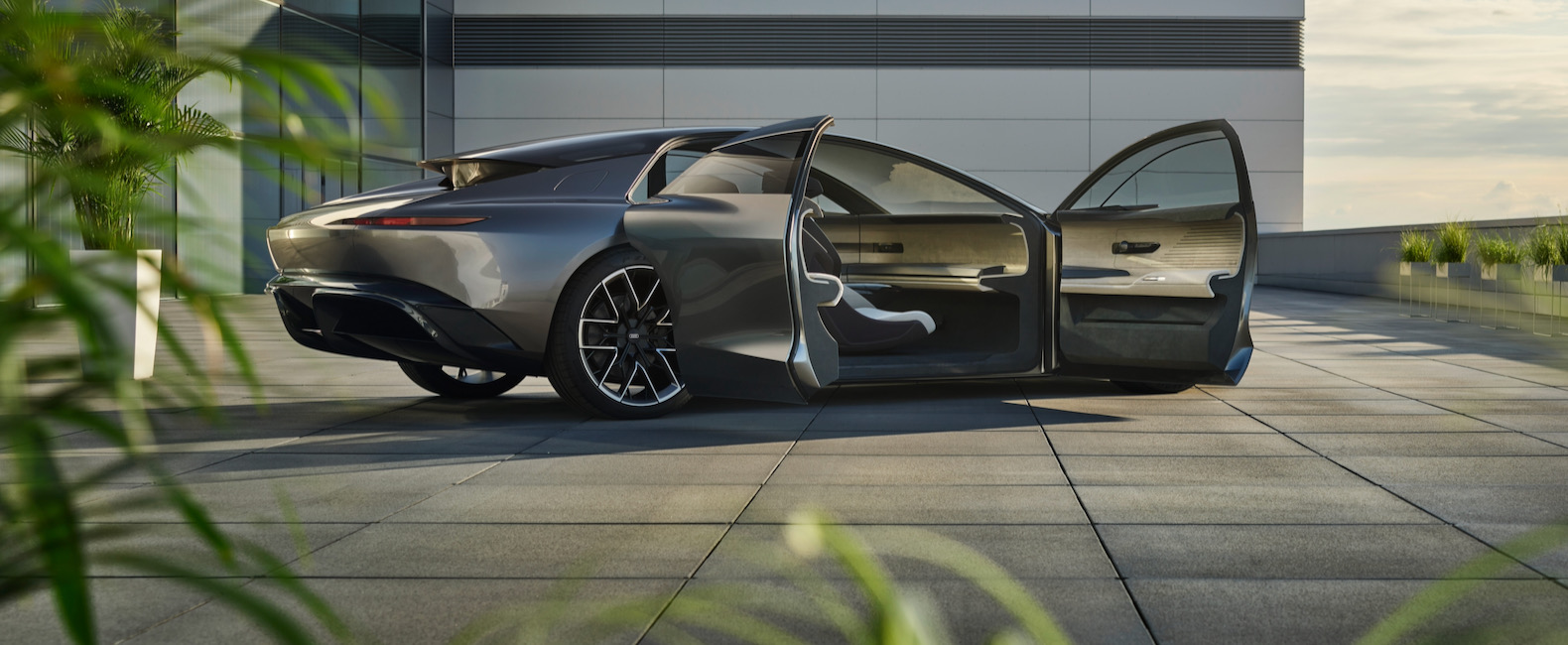 Audi describes the Grandsphere concept as a "private jet for the road." It measures 210 inches long, which make just about as long as the long-wheelbase A8. Its wheelbase is also longer than the A8. While we are calling it a sedan, Audi decided to do a new take on it with its fastback roofline.
"The Audi Grandsphere looks nothing like a traditional sedan, but rather more like a tightly drawn four-door GT with a line the comes straight from the wind tunnel. And it does that while doing without any decor or superfluous flourishes."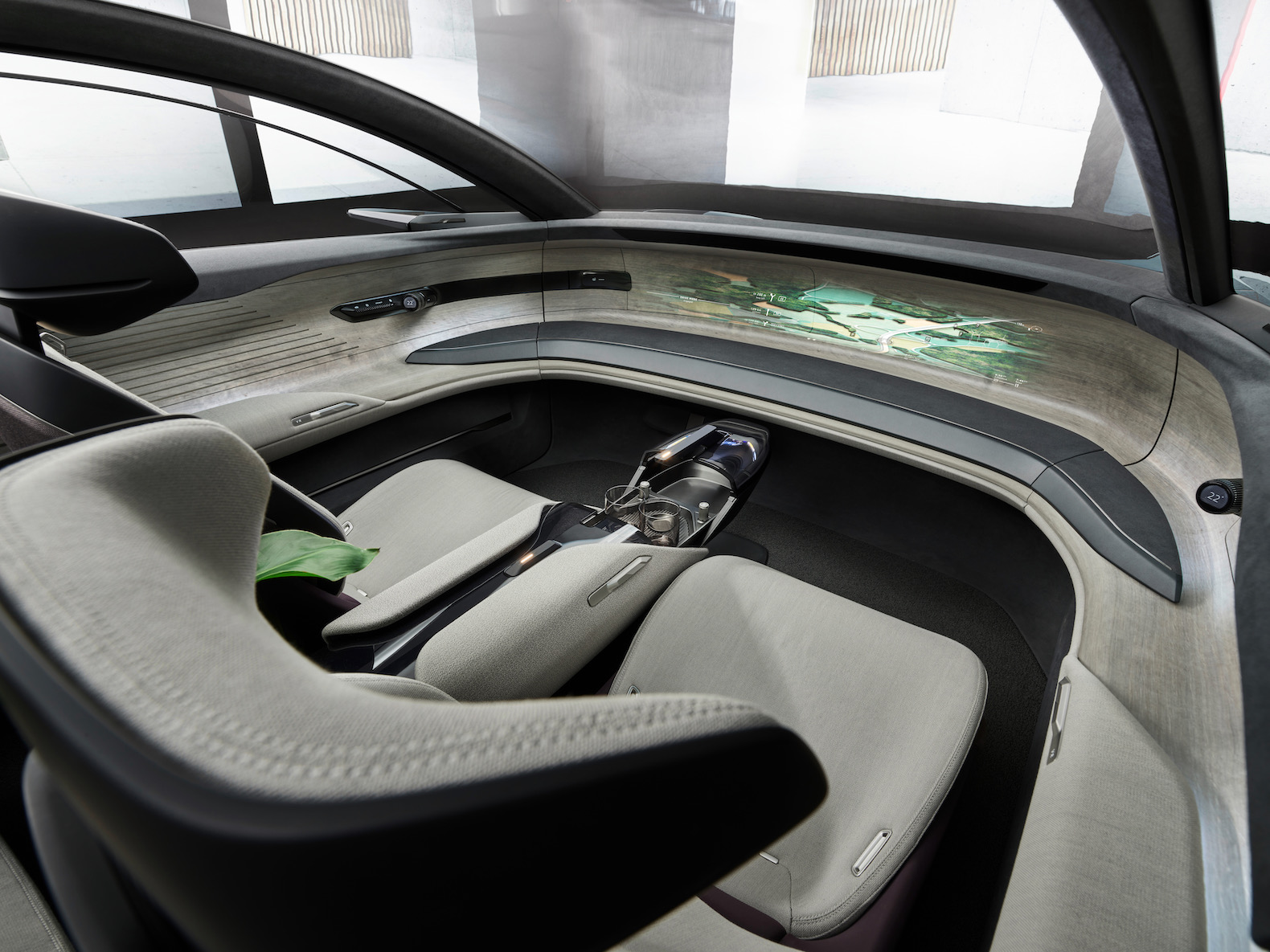 Its electric powertrain also allows for a short front overhang, a flat hood and a windshield that's pushed forward to help give it a larger interior. Speaking of the interior once you open the suicide doors, you're greeted to a futuristic interior that looks as comfortable as your living room. The rear bench seat looks like a couch and the front seats look comfy. There's also no steering wheel or pedals, since it features level four autonomous driving technology.
You'll also notice that the interior is missing traditional digital screens and gauges. Instead the information is projected on a long piece of wood, which sits where the dashboard would normally be.
The Grandsphere is based on a new platform called PPE and it's powered by two electric motors, one on each axle, that generate a combined 710 horsepower and 708 pound-feet of torque. A 120 kWh lithium-ion battery gives it a driving range up to 466 miles and it only needs around four seconds to reach 62 mph.