The American Honda Collection Hall has officially opened in the lobby of the American Honda headquarters in Torrance, CA. This new collection features over 60 historically significant Honda and Acura products, including cars, motorcycles, racing vehicles, power equipment, engines, and concepts, presented alongside photos, graphics, and video presentations housed in a 20,000 square foot space.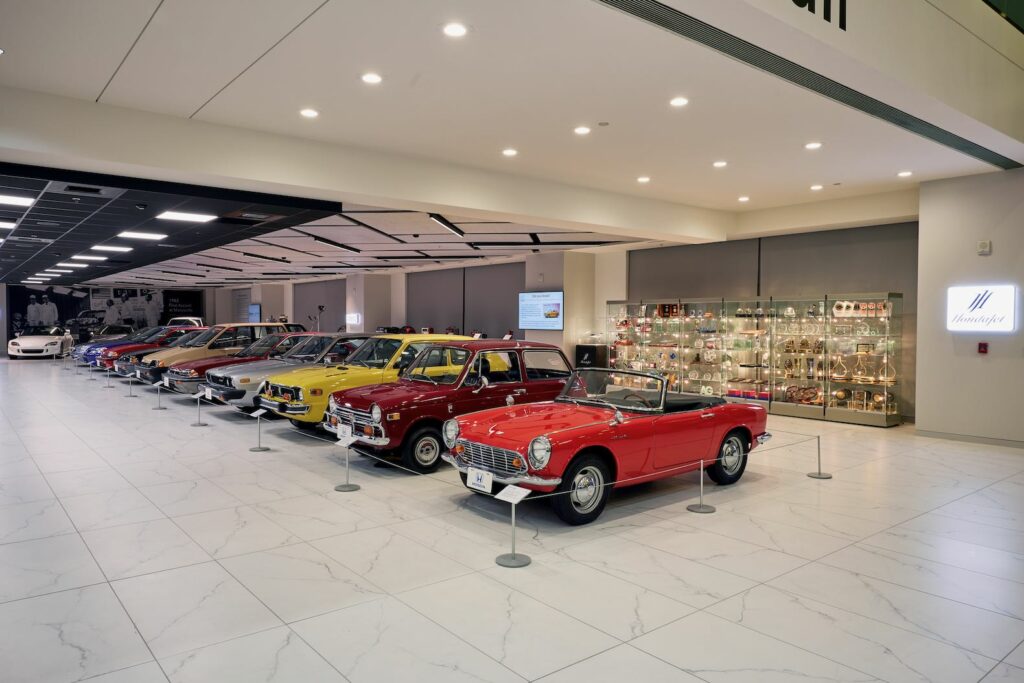 Established in 1959, American Honda Motor Co., Inc. was the first Honda company outside of Japan. Notable products on display include a 1970 Honda N600 Coupe, the first Honda automobile sold in America, a 1991 Acura NSX, and a 1962 Honda 50/Super Cub motorcycle. 
Honda plans to regularly host "Cars, Bikes & Coffee" events at their Torrance campus on the third Saturday of every other month, where the Honda America Collection Hall will be open to the public free of charge. The first of these will take place on Saturday, October 21st, 2023. 
The Collection will be updated several times a year, allowing Honda to showcase a variety of different products and themes.