Ford, BMW, and Honda have announced ChargeScape, a joint effort to create more seamless integration between local utility providers and electric vehicles. 
ChargeScape will be an equally-owned company and will aim to increase synergy between energy providers and electric vehicles by harnessing Open Vehicle-Grid Integration Platform (OVGIP) technology to create a single platform where automakers, utility companies, and EV owners can easily and efficiently manage energy usage. This will help eliminate the need for numerous individual integrations between automotive brands and local utility companies.
These enhanced integrations will help better align and regulate energy demand to reduce strain on the electrical grid. EV owners could see multiple benefits, including lower-cost off-peak charging and vehicle-to-grid (V2G) capabilities, as well reduced personal carbon footprints by allowing their vehicles to actively charge from renewable resources like wind and solar power.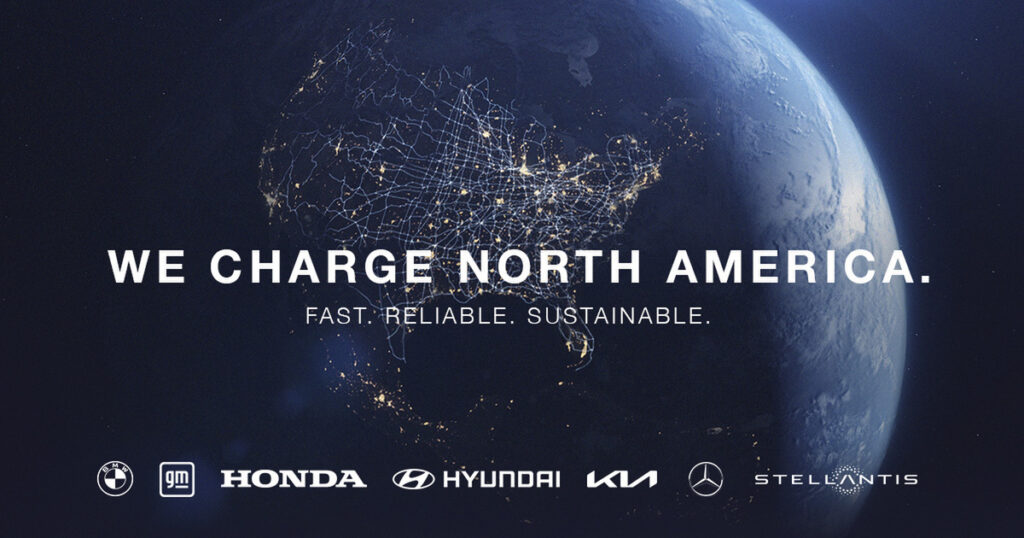 This comes on the heels of the previous announcement of a new charging network from BMW Group, General Motors, Honda, Hyundai, Kia, Mercedes-Benz Group, and Stellantis NV. This, as of yet unnamed, joint venture will include the deployment of at least 30,000 chargers, the first of which are expected to open in the US in the summer of 2024 before expanding into Canada. These stations will be compatible with both CCS and NACS charging standards.
We expect more detailed information on these joint ventures to be available in the coming months.