Back in the late 1990's Acura introduced its first SUV, the SLX, which was simply a rebadged Isuzu Trooper. Since then the SLX has long been forgotten thanks to the success of the MDX and RDX crossovers, but now Acura is ready to remind of its past with the debut of the "Super Handling SLX".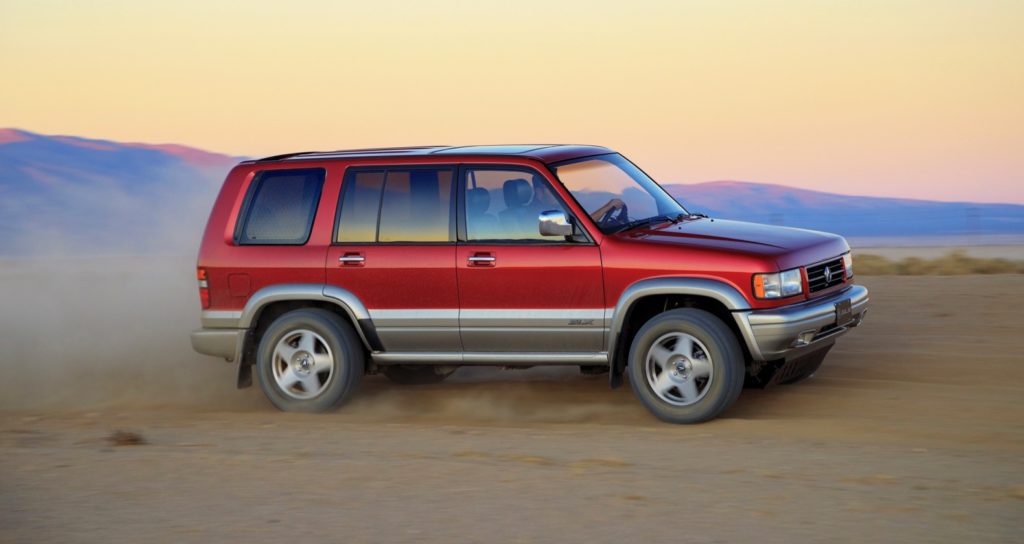 It's based on a 1997 SLX, which Acura has fully restored. On the outside it looks nearly identical to the original, but under the hood everything is completely different. Acura has swapped out the SLX's original 3.2L V6, 4-speed automatic and conventional 4×4 drivetrain and in its place the "Super Handling SLX" is powered by a 350-horsepower, 2.0-liter VTEC Turbo, that's mated to a 10-speed automatic transmission and Acura's torque-vectoring Super-Handling All-Wheel Drive (SH-AWD) system.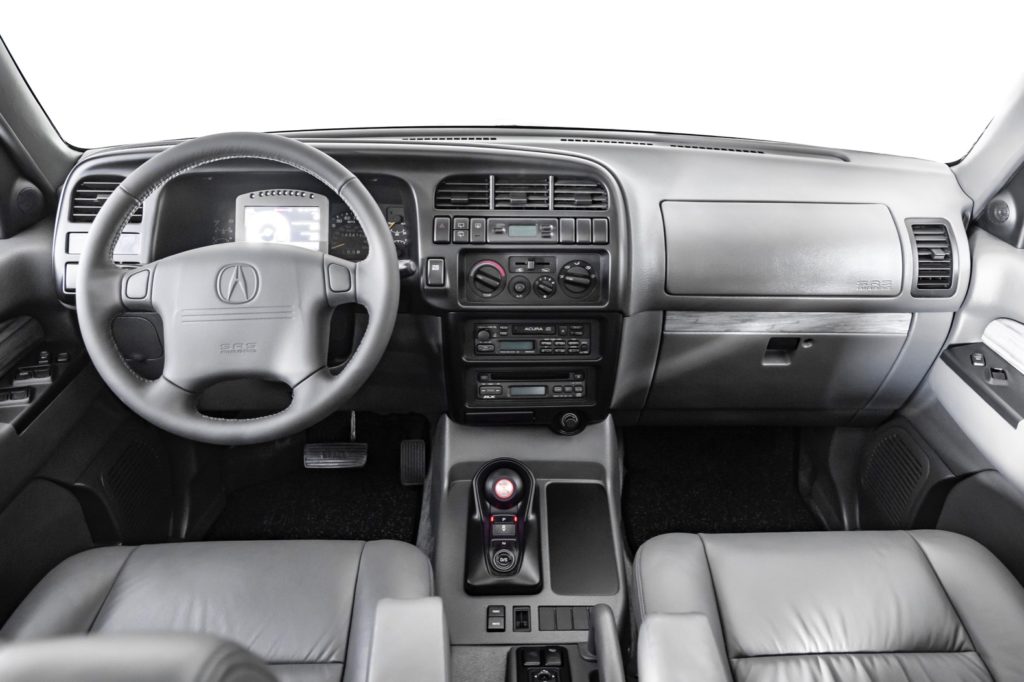 Acura wanted to keep the exterior and interior nearly identical to the original, so there are only some small updates. The original two-tone paint scheme was updated using Performance Red Pearl and Champagne-Silver, while the original wheels and tires have been swapped out for 17-inch Fifteen52 Tarmac wheels and Yokohama Geolander A/T tires. A body-color hard shell spare tire cover replaces the original vinyl cover and an SH-AWD badge has been added on the tailgate. Inside there are reupholstered Milano leather seats and grey wood has been applied to the door panels and dash.
The "Super Handling SLX" will be displayed at the RADwood Car Show this weekend, alongside a 1991 NSX (VIN: 00052) – the earliest known NSX in North America, a 1986 Integra Coupe from the Acura Museum in Torrance, CA and an original (unmodified) 1996 Acura SLX – owned by collector and Acura enthusiast Tyson Hugie.