Porsche has released a new teaser of the updated 2024 Porsche Cayenne, which is going to debut next week at the Shanghai Auto Show on April 18. Porsche says that the 2024 Cayenne has "a highly digitalized display and operating concept, a new chassis system and innovative technology features."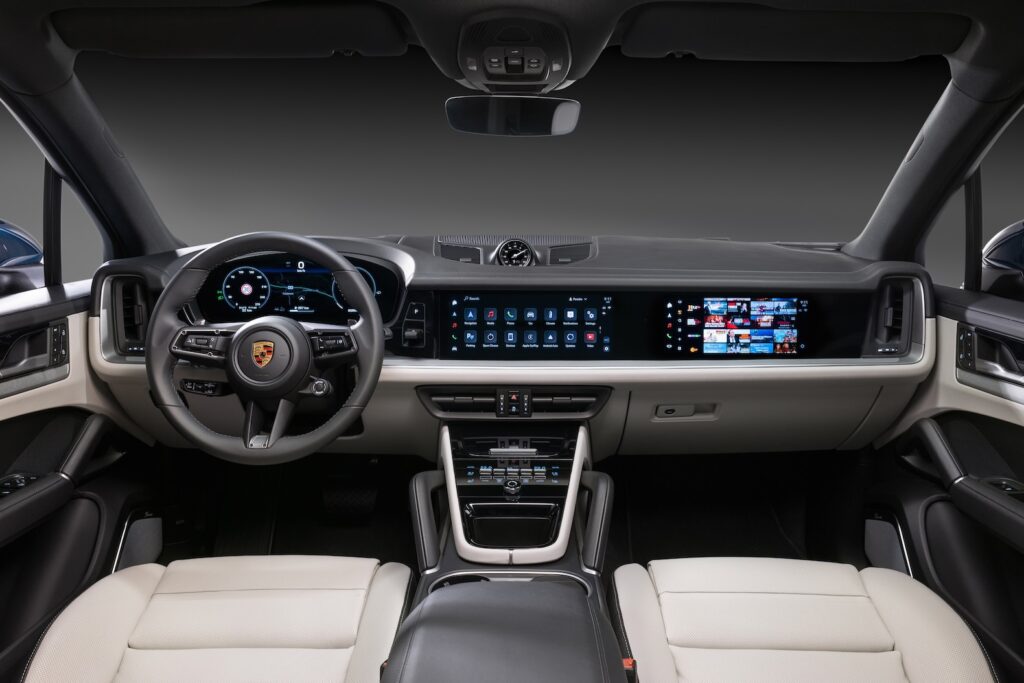 Porsche has already unveiled the heavily updated cabin, but now we have a look at the updates to the front of the 2024 Cayenne. We see new HD matrix headlights. We don't have the official photos of the changes at the rear, but it will get an updated light bar.
Under the hood there will be more power, with the base model being powered by a turbocharged 3.0-liter V6 with 349 horsepower and 369 pound-feet of torque, which is an increase of 14 hp and 37 lb-ft. The Cayenne S will now be powered by a twin turbocharged 4.0liter V8 with 468 hp and 442 lb-ft. The Cayenne Coupe Turbo GT also gets more power at 651 hp, a 20 hp increase.
The hybrid versions will get a 11-kW onboard charger. Porsche has also confirmed that a fully electric Cayenne is coming soon too.
Stay tuned for all the details next week.