Mercedes-Maybach buyers want opulence and now they can get it with an EV, with the debut of the 2024 Mercedes-Maybach EQS 680.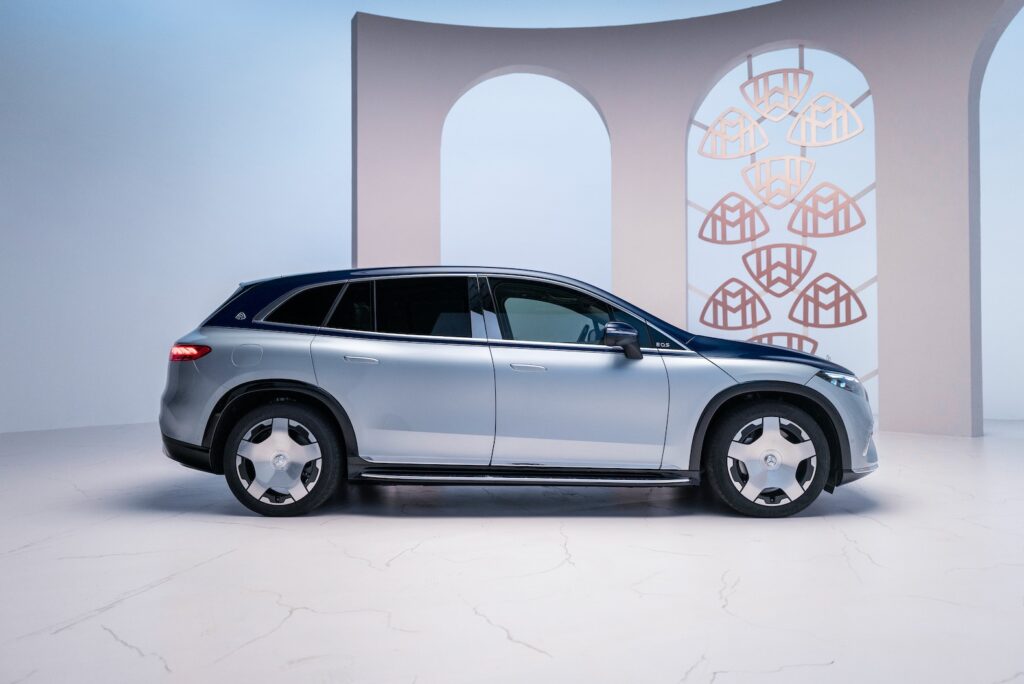 The Mercedes-Maybach EQS 680 is based on the Mercedes-Benz EQS SUV, but it elevates the luxury appointments to new heights. On the outside there's a Maybach grille, plenty of Maybach logos, illuminated running boards and large 21-inch wheels that have the disc appearance that we expect from Maybach. 22-inch wheels and two-tone paint will be available.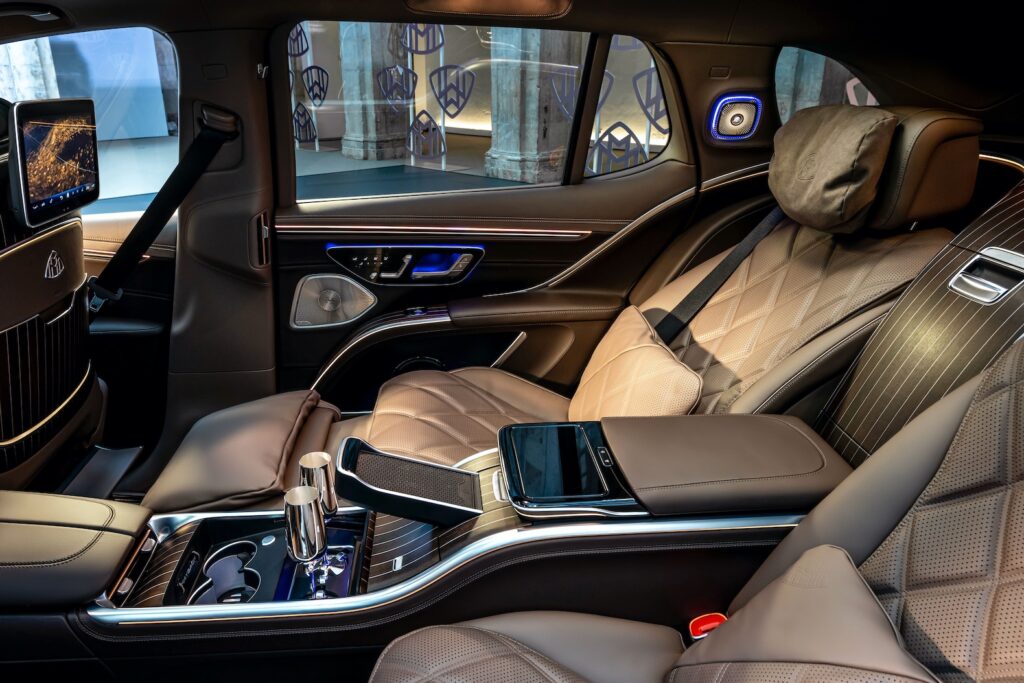 Inside the EQS Suv's third row seat has been deleted. For the second row it's available with either two individual chairs with extendable leg rests or a three-passenger bench. Behind the seats there's a fixed bulkhead to close off the cargo area. The bulkhead flows down between the individual rear seats. There's also a refrigerated compartment between the rear seats, which can cool a bottle of champagne. There are two sets of cupholders and one of them has clips to hold champagne glasses.
The rear console also has a removable tablet and there are 11.6-inch screens on the back of the front seats.
The Mercedes-Maybach EQS 680 has more power than the EQS 580, since it has a pair of electric motors that generate a combined 649 horsepower and 700 pound-feet of torque. The suspension, adaptive dampers and air springs have also been tuned specifically for the Maybach version. Four-wheel steering is also standard.
On the European WLTP cycle, the Maybach EQS has 372 miles of range. The 2024 Mercedes-Maybach EQS 680 will arrive this fall.