Kia has unveiled its next electric vehicle, the 2024 Kia EV9. Kia gave us a preview of the EV9 as a concept and now with its arrival, the EV9 is the first electric SUV that can fit the whole family and that doesn't break the bank. The Rivian R1S and Tesla Model X have three rows, but they are a lot more expensive than the EV9.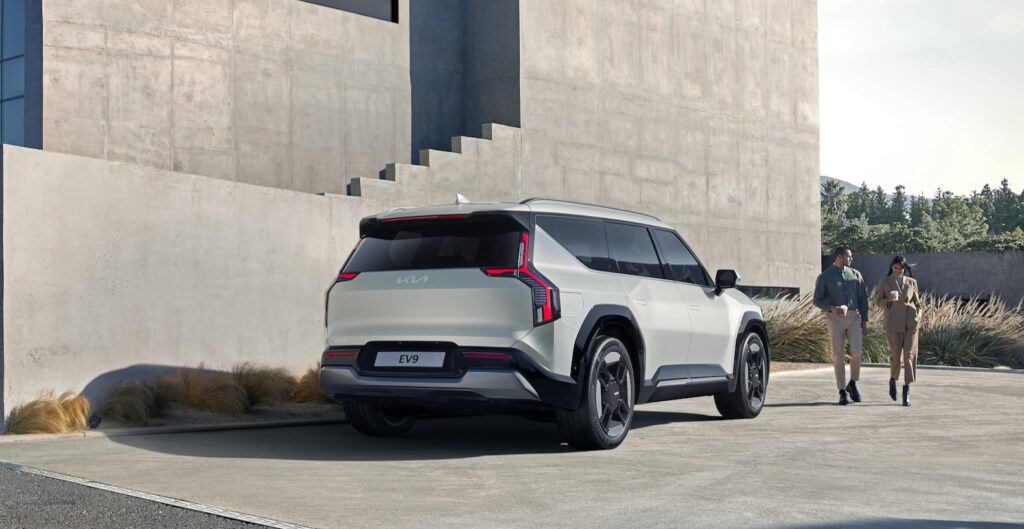 The EV9 is just one of 15 EVs that Kia will release by 2027. If you liked the concept version that debuted in 2021, you won't be disappointed with the production version.
"The Kia EV9 breaks new ground, aiming to redefine standards for design, connectivity, usability and environmental responsibility," said Karim Habib, Executive Vice President and Head of Kia Global Design Center. "The Kia EV9 offers customers an exceptionally high-quality proposition and a fresh EV perspective in the family SUV sector. This new vehicle typology provides instinctive experiences and excellent comfort for not just the driver, but all occupants, through innovative use of space, technology and design."
The EV9 is based on the same E-GMP platform as the EV6, the Hyundai Ioniq 5 and the Genesis GV60. Inside there's room for either six or seven passengers thanks to its three rows of seats. One cool feature is seats in the second row can be swiveled 180 degrees so that they can face the passengers in the third row. A the front there are two 12.3-inch touchscreens integrated with a 5-inch HVAC display between them.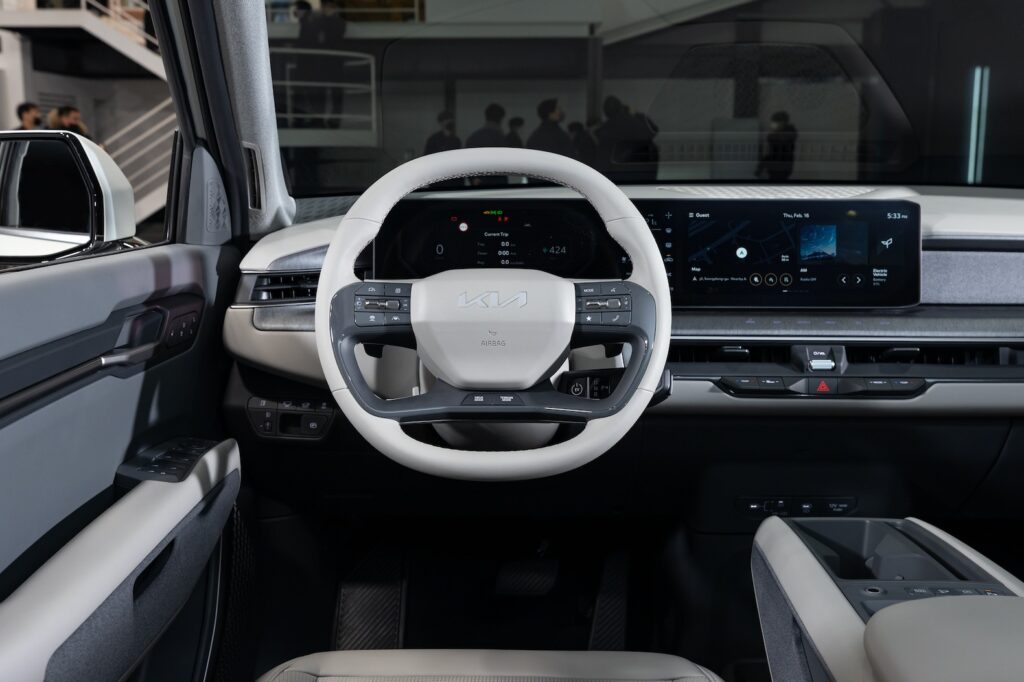 Although Kia has unveiled the EV9, it hasn't announced any specs. The concept boasted 300 miles of range, but we'll have to wait until the end of March to get the official horsepower and range estimates. The 2024 Kia EV9 is slated to arrive at either the end of 2023 or early 2024.