The Hyundai Ioniq 5 electric crossover was just introduced for the 2022 model year, but Hyundai has already announced a few updates for the 2023 version.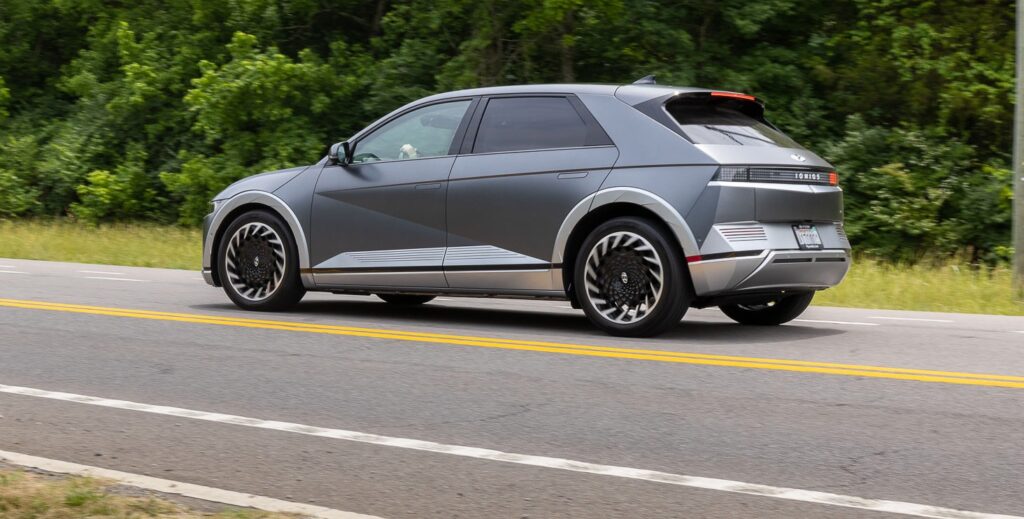 The 2023 Hyundai Ioniq 5 largely carries over unchanged into the new model year, but there are a few small updates. The most significant is the dual-motor all-wheel drive versions now have a slightly longer driving range 266 miles vs 256 miles. The AWD version is also slightly more efficient with a 113/90/101 mpge rating, which is up from 110/87/98.
The battery heating system was previously standard on the AWD models, but now its standard across the Ioniq 5 lineup. A battery preconditioning function has also been added and the Ioniq 5 gets increased towing capacity at up to 2,300 pounds, up from 1,650 pounds.
Other smaller updates include increased availability of the Digital Key, a seatbelt reminder system for all five seats and a new Gravity Gold Matte exterior color.