The 2024 Acura Integra Type S is slated to arrive this summer, but Acura is going to give the public an early look at it with the debut of a Integra Type S prototype at at the Rolex 24 at Daytona International Speedway this weekend.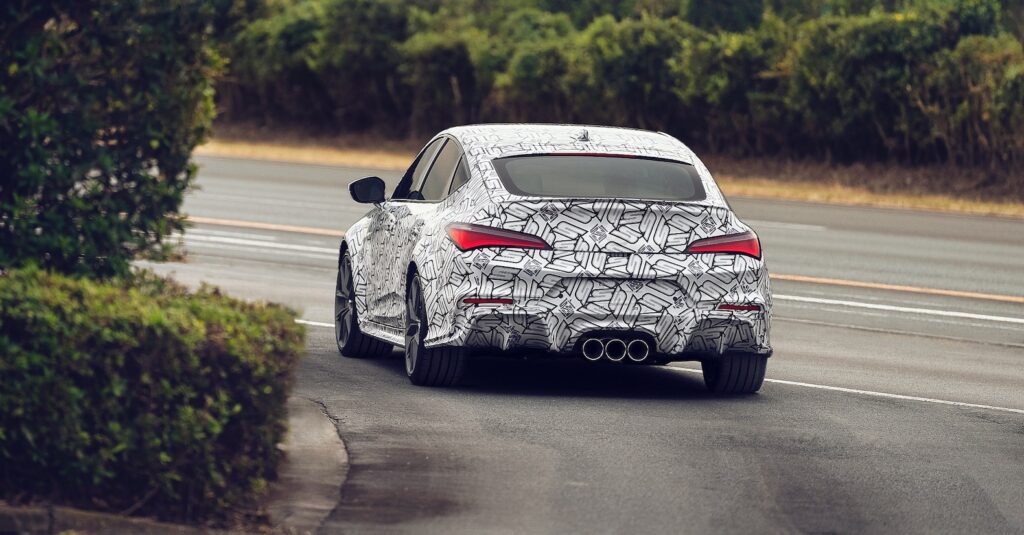 The Integra Type S prototype is wrapped in special "Type S" camouflage and will be displayed in the paddock of Florida's Daytona International Speedway throughout the race weekend and will serve as lead vehicle at the start of the race.
Acura has released a few teaser photos of the Integra Type S, but we don't have a lot of details yet. Acura has confirmed that it will be powered by a 2.0-liter turbocharged four-cylinder with over 300 horsepower, which confirms that it will have the same powertrain as the Honda Civic Type R. It will also have a six-speed manual and a limited slip differential.