BMW recently unveiled the refreshed 2024 BMW X5 and X6 models and now BMW has unveiled the hotter M versions. The big news is that the only M versions of both SUV will be the Competition version, no more regular M versions will be offered.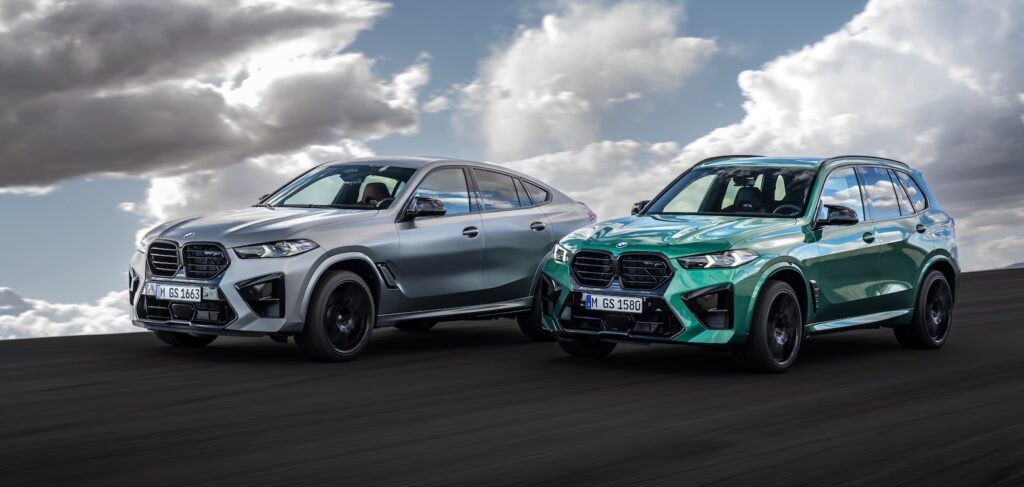 Under the hood there's a new 48-volt hybrid assist motor to complement the twin turbocharged 4.4-liter V8. The output is the same as before at 617 horsepower and 553 pound-feet of torque, but the electric motors has 12 horsepower and 147 pound-feet of torque to help get you going faster from a stop and to help with the start/ stop functionality. It takes both SUVs 3.7 seconds to reach 60 mph with a top speed of 155 mph or 177 mph with the M Driver's Package.
BMW has updated the chassis with additional bracing and retuned shocks. On the outside there are new slimmer headlights, restyled kidney grilles, and black accents. Inside the big update is the new curved display that houses both the gauge cluster and infotainment system. There are also new ambient light strips and carbon fiber trim.
Both models will enter production in April. The The 2024 BMW X5 M Competition starts at $123,295 and the X6 M Competition at $128,195.