The 2023 Toyota Sequoia is almost here, since Toyota has announced that it has started production of the new Sequoia. The 2023 Sequoia is built at the same San Antonio, Texas plant as the Tundra.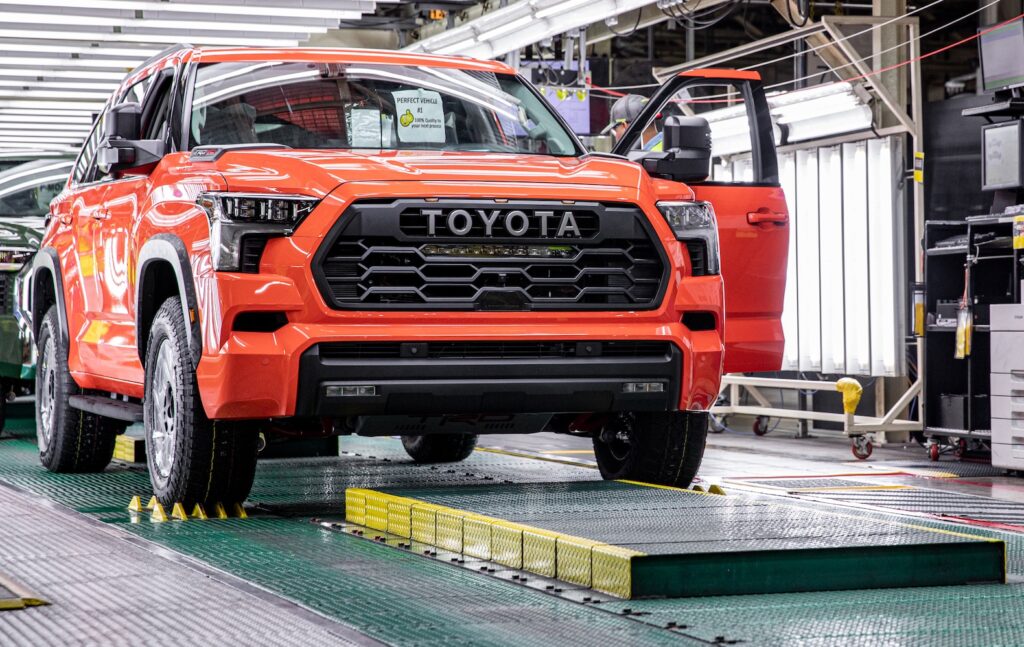 "The third-generation Sequoia marks a new era of electrified vehicles that will help move us closer to carbon neutrality while delivering on and exceeding customer expectations for this iconic SUV," said Kevin Voelkel, president of Toyota Texas.
The pricing for the 2023 Sequoia starts at $59,795, including destination. Under the hood the Sequoia is powered by a 3.5-liter twin-turbo V6 hybrid powertrain that generates a combined 437 horsepower and 583 pound-feet of torque and that's mated to a 10-speed automatic.