Can you believe it? This year the Toyota 4Runner is celebrating its 40th anniversary. To celebrate the anniversary, Toyota has introduced the 4 Runner 40th Anniversary special edition, which gets some retro design details that are inspired by the original 1980's 4 Runner.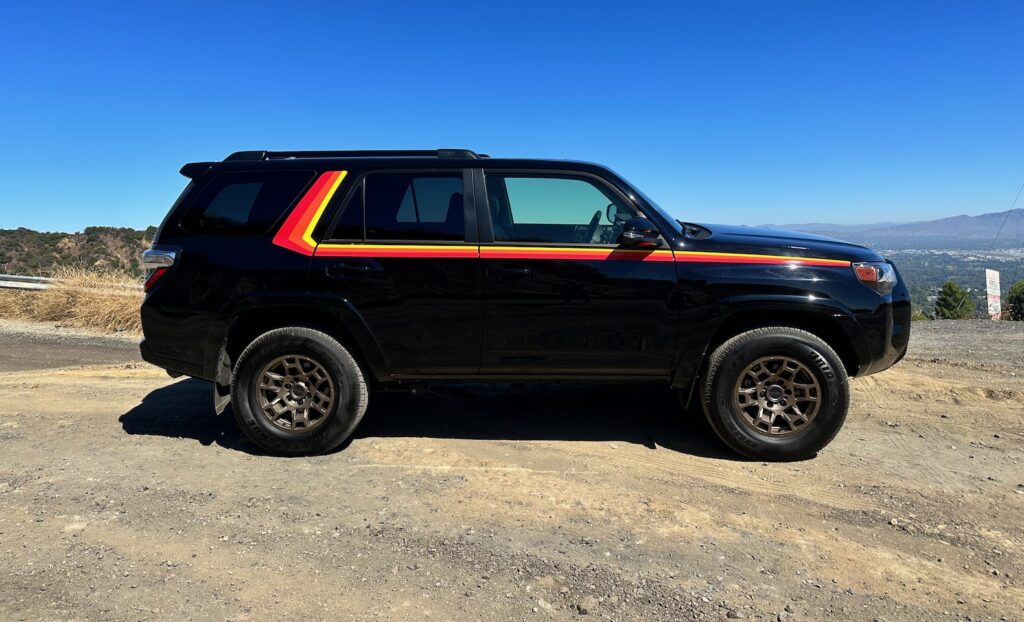 The 40th Anniversary 4Runner is based on the standard 4Runner, which hasn't had a full redesign in over a decade. That makes the 4Runner quite the relic compared to its rivals, since Toyota has only made small updates to the 4Runner over the last 14 years.
Unlike most SUVs, the 4Runner is based on a truck-based chassis with the ground clearance you need to climb over rocks. This means that although the 4Runner is more than capable when hitting the trails, it feels a bit coarse on paved roads.
The 40th Anniversary 4Runner special edition is based on the SR5 Premium trim level. It gets bronze 17-inch wheels, a TOYOTA heritage grille, special badges and cool retro yellow, orange and red decals. It's available in black, red or white and Toyota only plans to build 4,040 units.
The 40th Anniversary 4Runner may get a retro design treatment, but it also aligns with the retro feeling you get when you're driving the 4Runner. Since the current generation 4Runner is based on the same DNA as the 2004-2015 Tacoma, it definitely feels its age.
Under the hood the 4Runner is powered by a 4.0-liter V6 with 270 horsepower and 278 pound-feet of torque, that's mated to an archaic 5-speed automatic transmission. The old school feeling V6 is coarse and it takes a bit of patience to get the 4Runner moving down the road.
The soft suspension has too much nose dive, the 4Runner's brakes could be better and the steering is a bit too light without any feedback.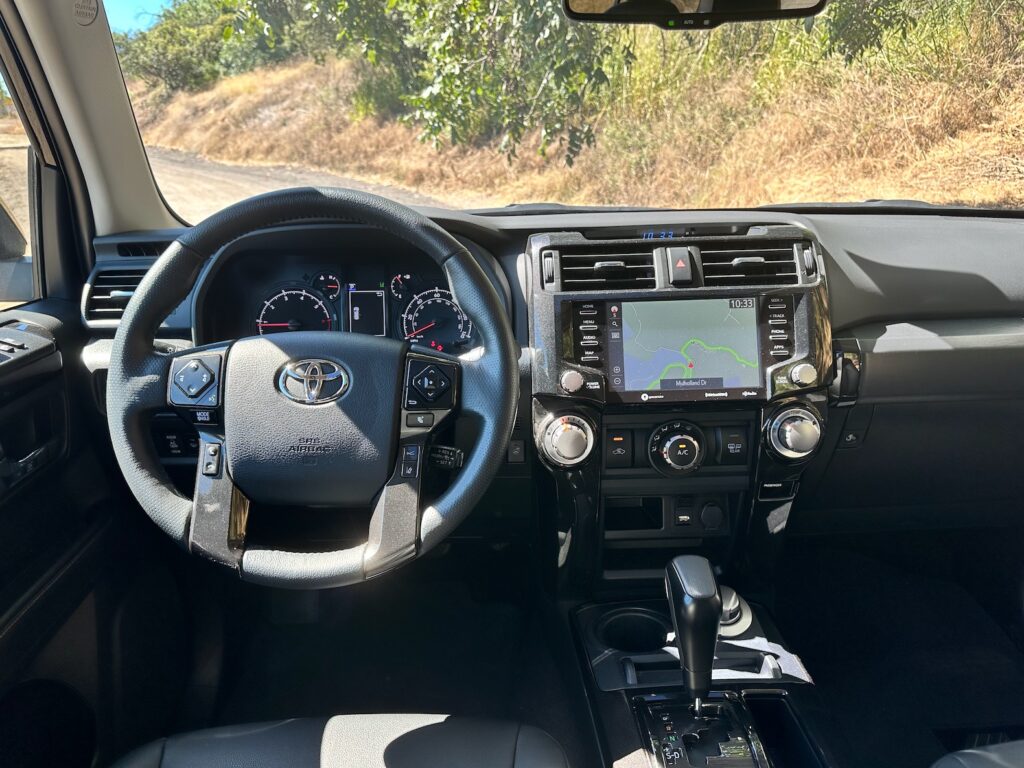 Inside the 4Runner's cabin also feels retro with its large rotary knobs, 8-inch touchscreen and dated gauge cluster.
None of this seems to matter giving how many 4Runners Toyota sells each year. The 4Runner has a cult following and given its reliability, it's a solid choice. The good news is that a new 4Runner is expected to arrive soon, which will be based on the same platform as the new 2024 Tacoma.
The 2023 Toyota 4Runner 40th Anniversary special edition is priced at $47,720, before the destination fees are applied.