Subaru has announced the pricing for the 2023 Impreza sedan and hatchback. The Impreza carries over unchanged into the new model year, but it does cost a bit more now.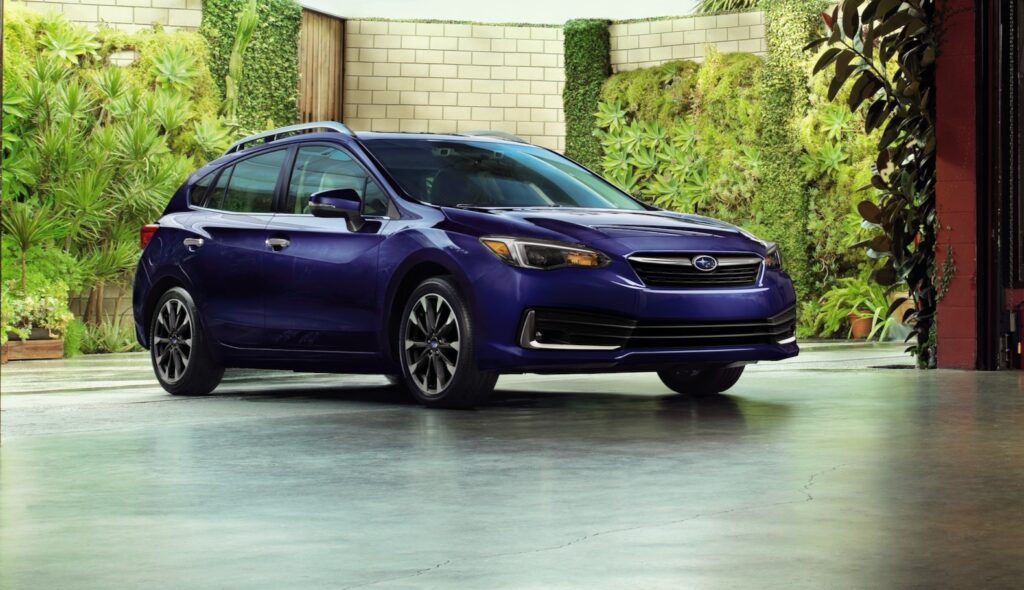 The 2023 Impreza starts at $20,815 for the sedan with a manual transmission, while the manual hatchback version is priced at $21,315. That's an increase of $1,060 over the 2022 versions. The increase includes a $1,000 increase, plus a $60 increase for the destination charge. The CVT version adds $1,300.
The Impreza comes standard with a 6.5-inch touchscreen with Apple CarPlay and Android Auto, and the EyeSight suite of safety technologies.
The Impreza Premium versions start at $24,215 for the sedan and $24,715 for the hatchback. It adds heated front seats, fog lights, a heated windshield, and satellite radio. The Sport version is priced at $25,615 for the sedan and $25,015 for the manual hatchback. The Sport adds a sportier suspension, black wheels, an 8-inch infotainment screen, torque vectoring.
The top spec Impreza Limited is only available in the hatchback and starts at $28,415. It adds LED headlights, unique 17-inch alloy wheels, leather seats, a power driver's seat, automatic climate control and the 8-inch infotainment screen.