Nissan has announced the pricing for the 2023 Ariya electric crossover, which starts at $47,125, including the destination charge. If you spec it out with all the features that price climbs to just over $60,000.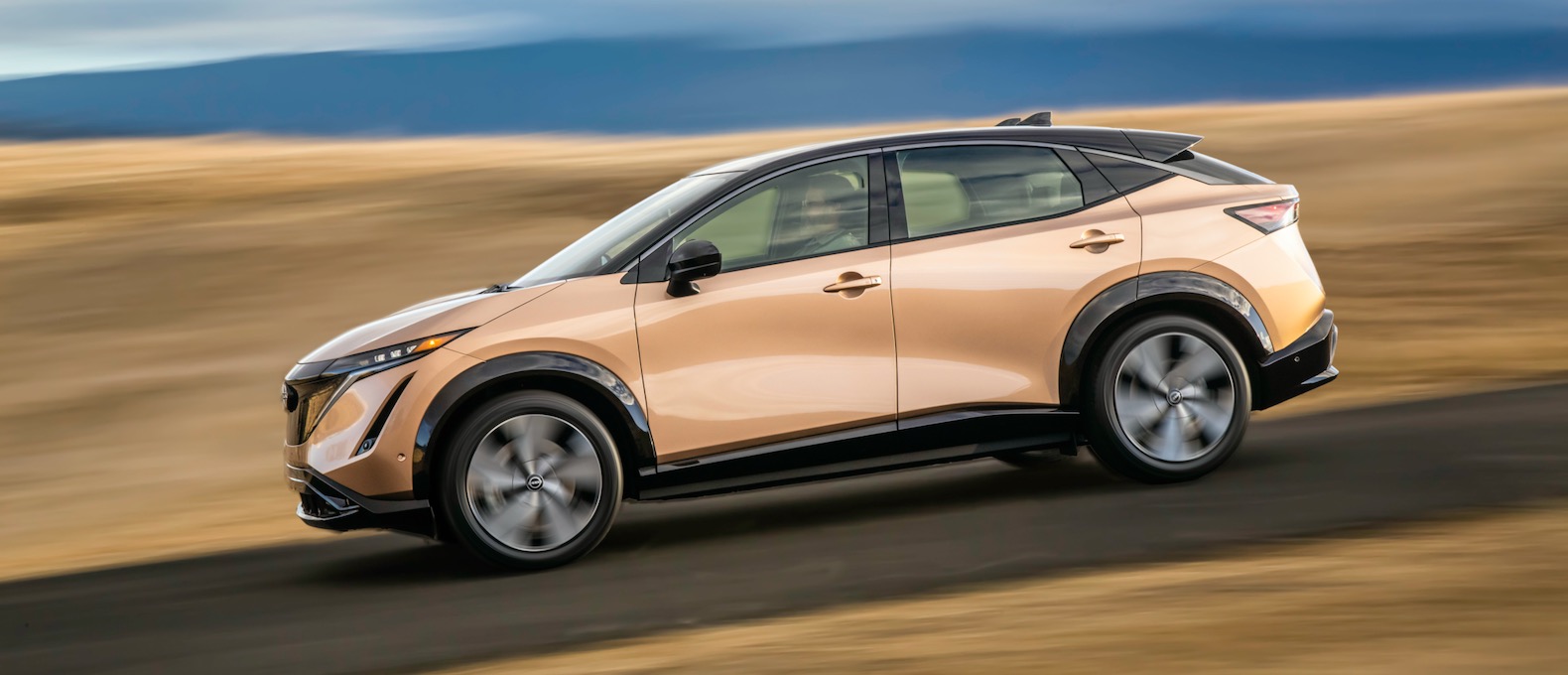 The Ariya will be available in three trim levels: Venture Plus, Evolve Plus and Platinum Plus. There's also a special edition model – Premiere. The Venture Plus, Evolve Plus trims feature an 87 kilowatt-hour battery and a single electric motor with 238 horsepower and 221 pound-feet of torque. The electric motor only powers the front wheels in the two lower trim levels and they both have a 300 mile range.
If you step up to the Premium Plus model, it features two electric motors to give it all-wheel drive. The dual-motor Ariya has 389 hp and 442 pound-feet of torque. That extra power brings down the driving range a bit, at 265 miles.
If you're ready to sign on the dotted line for the Nissan Ariya, the good news is that Nissan is now taking reservations for $500. Deliveries are expected to begin in fall 2022.