Nissan is getting ready to prove the capabilities of the 2023 Ariya electric crossover with a specially modified version that will travel from North Pole to the South Pole.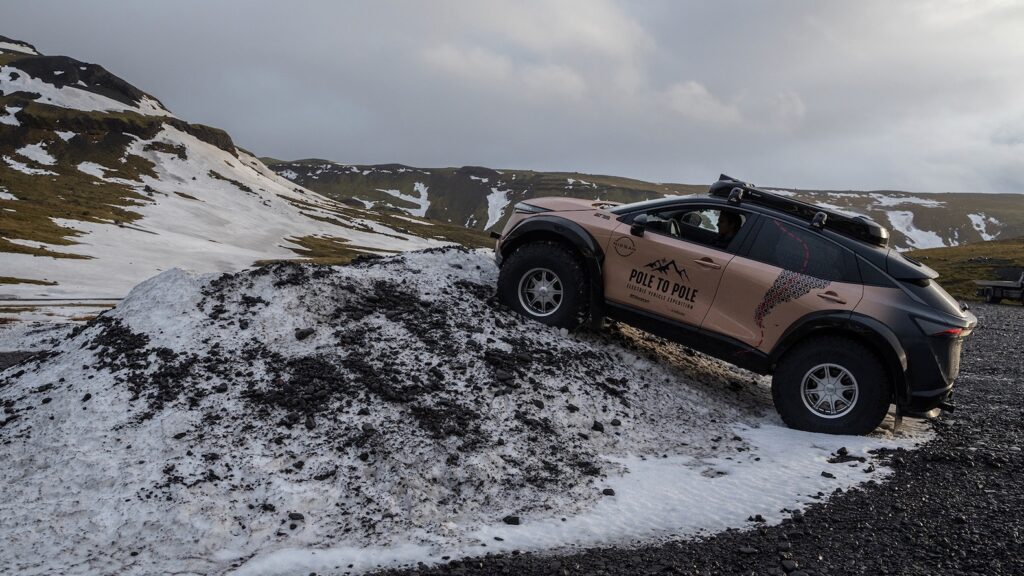 Nissan teamed up with Arctic Trucks to modify the Ariya. The only big changes are the modified suspension, 39-inch tires and widened fenders. No changes were made to the battery or powertrain. The special Ariya will be piloted by Chris and Julie Ramsey from Pole to Pole EV.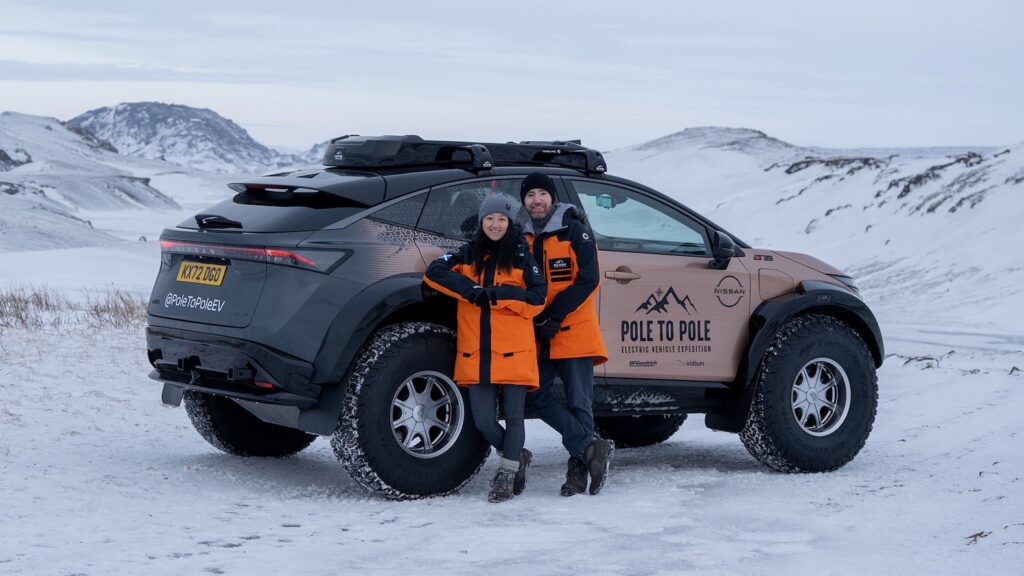 Chris Ramsey, Pole to Pole EV Expedition Leader, commented: "One of the things that underpins all the adventures we do is that we take a standard production EV and aim to make minimal changes to clearly demonstrate its real, everyday capabilities, regardless of where you are driving it. Our Nissan Ariya is no different as the vehicle's drivetrain and battery has remained factory standard, demonstrating just how capable and versatile the production Ariya is. We've modified the suspension and widened the wheel arches so we can benefit from the stable platform and support of the 39-inch BF Goodrich tires. I'm incredibly excited to get behind the wheel of what was already a brilliant vehicle, but now feels equipped to take on the ends of the earth in style!"
To charge the Ariya in the polar regions, the duo will use a special energy unit that can be towed and uses wind turbine and solar panels to charge the Ariya when they reach each destination.
The Pole to Pole expedition will see the duo travel 16,777 miles in March.