Mini has unveiled its fifth special edition model for the 2023 lineup – the Pat Moss Edition. It celebrates female British racing driver Pat Moss who won the brand's first first international rally victory behind the wheel of a classic Mini in 1962.
"This special edition not only commemorates the launch of Mini's extraordinary sporting career, but it also marks a pioneering achievement for women in motorsports. Success in the Netherlands turned the classic Mini, Pat Moss and her co-driver Ann Wisdom into enduring heroines in a discipline otherwise dominated by both significantly larger vehicles, and male driving teams."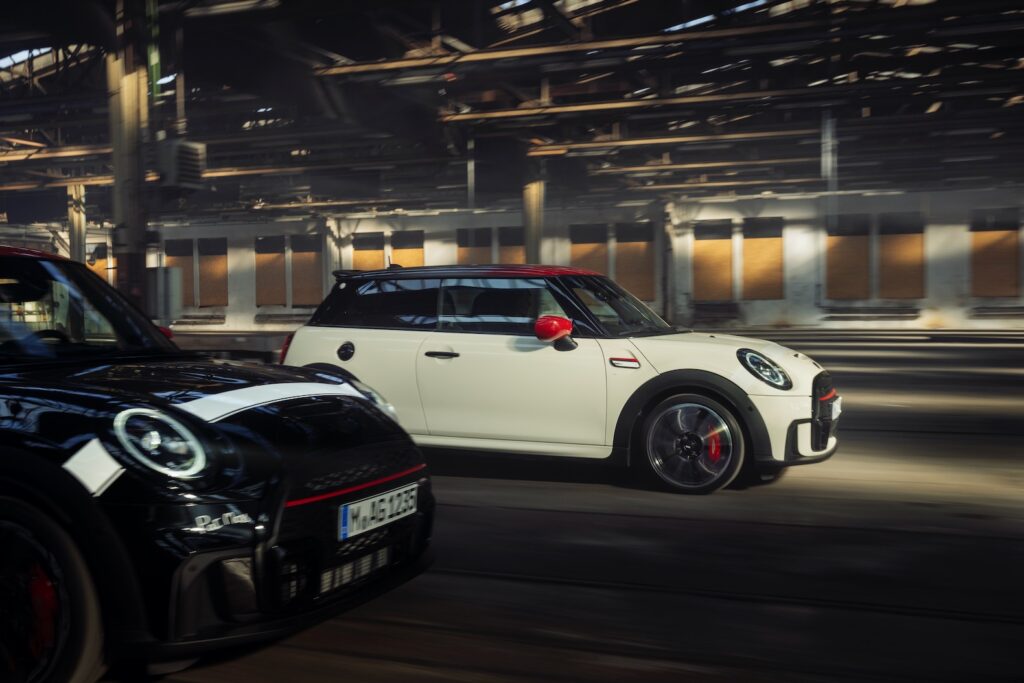 The Pat Moss Edition features a multitone roof, Pat Moss signature decals on the front bumper and dashboard, stylized tulips on the C pillars and sill plates and wheel hub covers. There's also a decal on the hood that features the numbers and letters from the classic Mini that wont the 1962 Tulip Rally – 737 ABL.
The Pat Moss Edition is available for the Cooper S Hardtop 2-door, the Cooper S Hardtop 4-door and the John Cooper Works Hardtop, but here in the US buyers will only be able to get it with the JCW model. Mini only plans to build 600 units worldwide, but it has not announced the pricing.