The 2023 Kia Niro debuted in November 2021, but at the time Kia did not release any specs for the second-generation hybrid. But now we have all the details, which reveal what has and what hasn't changed for the 2023 Niro hybrid.
The 2023 Niro is bigger than its predecessor at 174 inches long, 71.8-inches wide and 60.8-inches tall. The wheelbase has also been extended 0.8-inch giving the Niro a 107-inch wheelbase. The increased footprint means that the 2023 Niro now has more space inside and more cargo capacity. The 12V battery has also been moved under the rear seats, which frees up more space behind the rear seats.
Under the hood the powertrain hasn't changed, which means that it's powered by a 1.6-liter four-cylinder engine that's mated to a 32-kilowatt electric motor. The hybrid powertrain generates a combined 139 horsepower and is mated to a six-speed, dual-clutch automatic transmission.
To improve efficiency, the Niro now has a Green Zone Drive Mode that automatically puts the hybrid in EV mode when the navigation detects that the hybrid is in a green zone. Drivers can manually set green zones as well.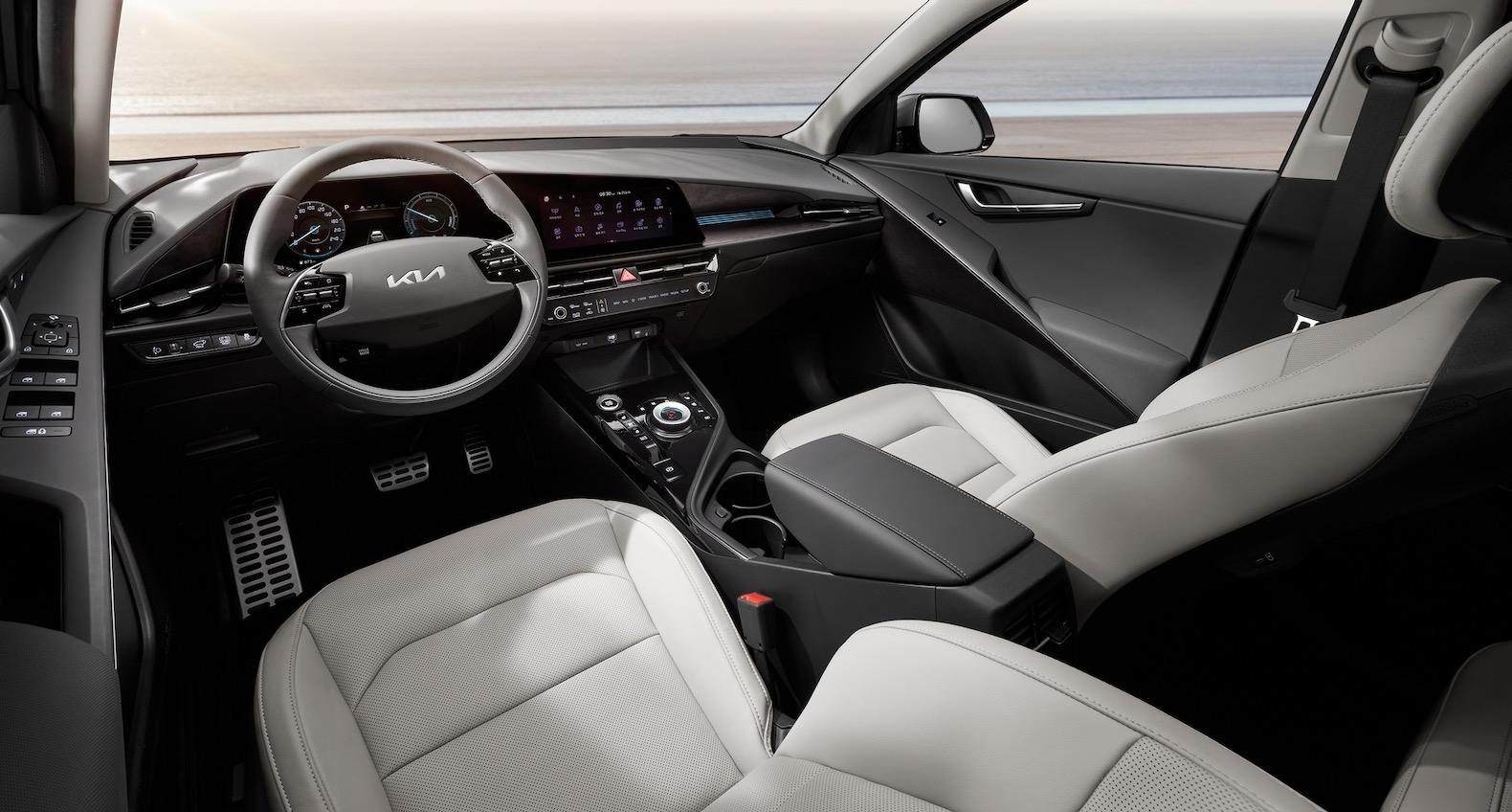 Inside the Niro is available with a 10-inch head-up display and a 10.25-inch touchscreen infotainment system.
We'll have to wait until later this year for the plug-in hybrid and fully-electric versions of the new Niro.